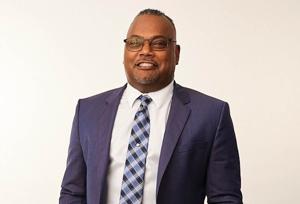 WEST Indian Tobacco Company (WITCO) collected over $3.2 billion on behalf of the Government in the last six years, its new managing director Raoul Glynn told Express Business in an interview last week.
The cigarette manufacturing company collects and/or pays to the Government 12.5 per cent value-added tax, excise duty and corporation tax.
In 2020 and 2021, WITCO collected $224.15 million and $241.17 million in excise duty. It paid $178.05 million and $158.18 million in corporation taxes in those years.
Asked about WITCO's direct contribution to the T&T economy, Glynn said: "In August, we celebrated 118 years of existence in the market. Our contribution is multifacted. First and foremost we are a taxpayer, collecting on behalf of the Government over $3.2 billion over the past six years alone."
He said WITCO is also in a unique position of having the government control 14.41 per cent of WITCO, through National Investment Fund Holding Company (NIFTT) and the National Insurance Board (NIBTT). Government's control of shares in WITCO rises to 18.99 per cent if the shares held by Republic Bank Ltd are included.
"This via our dividend methodology has allowed us to also contribute almost $500 million in dividend payments over the past six years in relation to the shares controlled by the Government," Glynn said.
He added: "We are also a net generator of foreign exchange, as more than 50 per cent of the volume produced in the factory on Mt d'Or Road is exported to the Caribbean markets and coming later this year, to some South American markets, as part of our global strategy," Glynn stressed.
With respect to employment, he said WITCO provides employment to approximately 200 nationals, and via distributors, suppliers, and retail partners, 10,000 persons are employed within the country.
"We also export talent throughout the BAT Group with nationals working through the Caribbean, Central America, Canada, and the UK, flying the Trinidad flag high, and making meaningful contributions across the globe."
Glynn has himself benefitted from the policy of British American Tobacco (BAT), which is the parent company of WITCO, to move its executives around.
He has worked for BAT companies for 20 years, starting off at WITCO and working in Guyana and as area manager for Caribbean markets comprising Barbados, St Vincent. Grenada, Antigua & Barbuda, St Kitts & Nevis, Montserrat, St Lucia, Bahamas, Bermuda, Cayman Islands, BVI and Belize.
His last job before returning to WITCO was as the managing director of Carreras, BAT's Jamaica subsidiary.
Glynn is the first Trinidad national to attain this position with responsibility for Carreras in Jamaica and Demerara Tobacco Company Limited (DEMTOCO) in Guyana,
Illegal imports
Glynn said the sale of illicit cigarettes has increased exponentially in T&T over the last ten years. Under invoicing of tobacco products is a challenge that WITCO continues to grapple with, he said.
He worked at BAT's Jamaican subsidiary, Carreras Ltd, for 15 years
He said the recent regulation imposed where supermarkets can only locate one cigarette dispenser per outlet, has forced cigarettes to be sold more under the counter and behind closed doors, which creates a breathing ground for illicit traders.
"This regulation has the effect of the legal industry being treated like an illegal product. The under invoicing of tobacco products is also another major avenue of the illicit traders.
"This under invoicing facilitates a cost price well below what is normal in the industry in Trinidad and evades the full requirement from a taxation perspective thus creating an unbalanced competitive space," Glynn said.
He noted that WITCO is working assiduously with the relevant stakeholders to close these loopholes by enacting effective regulatory controls for imports in line with market realities.
Glynn, who worked BAT Group in the roles of international management, trade, marketing and distribution, took over from French national Laurent Meffre on October 1.
For the period January 1 to June 30, 2022, WITCO recorded revenue of $384.2 million, which was a 6.5 per cent decline compared with the prior year's sales.
When asked what was the driver behind this, the managing director said what has affected revenue, and more importantly tax collection, is the persistent presence of illicit trade.
"We acknowledge the work done by the Government, enforcement agencies and business associations thus far. We all need to keep the pressure on the illicit market to eradicate this blight on our society. Secondly, we also cannot ignore the number of cheap offers which unfortunately are attractive to underage smokers," Glynn highlighted.
Upsizing of the Du Maurier
For some smokers the super king size was not as appealing to them as the regular, but Glynn said it has been a success in almost all the markets of the Caribbean and Central America in which it has been launched.
"It responds to an overly stretched consumer looking for the benefit of additional smoking moments, at an efficient price. Most recent launches in Guyana and Jamaica have continued this trend of success, giving back more to the consumer. But it wasn't just the successes in other markets which made the offer a good one for the Trinidad market," he emphasised.
The managing director said the tobacco company conducted extensive research with a wide assortment of consumers in the market, which overwhelmingly supported the expansion of the format into super king size.
He said there are consumers who are early adopters and open to new formats, and there are others who take their time in making the transition.
"That is what we encountered. So now, with the return of regular size we are seeing 50/50 consumption of both the regular and super king size offerings in the market, as the power of choice allows the consumer to decide which one they want to consume."
Questioned on how he felt working for a tobacco company given the health risk, Glynn said after working for cigarette manufacturing and distribution group, he can say that BAT is the most responsible company that exists in the world.
"We recognise the risks associated with smoking and clearly without fail, market our products solely to adult consumers who have made that informed decision to consume our products. No adult is being encouraged to start consuming," he acknowledged.
Glynn pointed out the investment being made in the next generation of nicotine devices, which are 95 per cent safer than traditional combustibles and are convenient for those consumers seeking to stop smoking traditional cigarettes.
The benefits, he said, provided by its employees, also contribute to making the business grow.
"WITCO took the fourth child of a single parent public servant household from Sangre Grande, to work and live across the world, and allowed him to achieve incredible goals for himself and his community. For this I am grateful and comfortable," he remarked.
As the vaping industry continues to grow globally, especially amongst young people, Glynn said BAT is the worldwide leader in vaping products in most markets including Canada and US.
"We will tap into that supply chain at the appropriate time to bring to the market the full suite of products. The potential is immense as we seek to satisfy all the nicotine needs of consumers."