Sacha Baron Cohen attended the Kennedy Center Honors in character as Borat and took aim at Donald Trump along with Kanye West.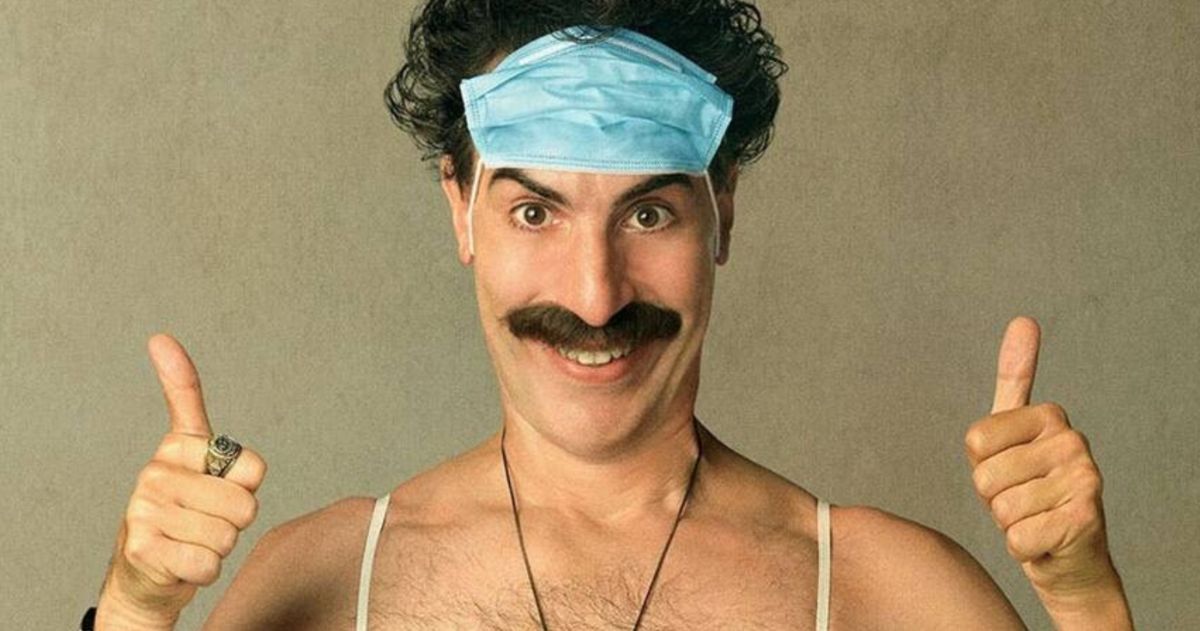 Borat has returned with more to say about former president Donald Trump, though that's not the only controversial celebrity the Sacha Baren Cohen character has issues with. Back in 2006, Cohen introduced Borat Sagdiyev, a Kazakhstani journalist with a lot to learn about America, in the 2006 mockumentary Borat! Cultural Learnings of America for Make Benefit Glorious Nation of Kazakhstan. He later reprised the role for 2020's Borat Subsequent Movefilm which was released on Prime Video.
Per The Guardian, Borat was back at it once again at the Kennedy Center Honors on Sunday night. With Cohen appearing in character as Borat, the fictional Kazakhstan native had some new jokes about Trump, much to the amusement of current U.S. president Joe Biden. After referring to Biden, Cohen's Borat comments on Trump's skin tone, asking if Vladimir Putin's nerve agent novichok was responsible.
"I know the president of US and A is here. Where are you, Mr. Trump? You don't look so good. Where has your glorious big belly gone? And your pretty orange skin has become pale. But I see you have a new wife. Wawawoooah! She is very erotic. I must look away before I get a Bono."
Related: The Best Movies About Politics From the 21st Century, So Far
Sacha Baron Cohen Tears Down Kanye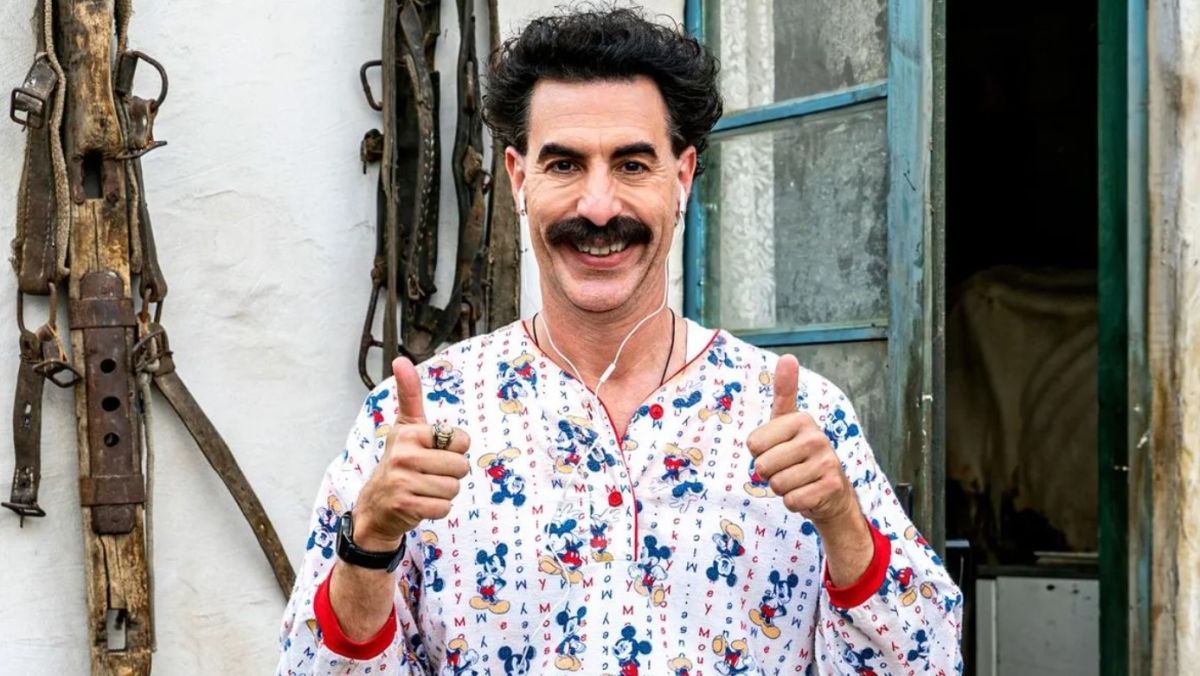 It was recently reported that Trump had hosted a dinner at his Mar-a-Lago home with Holocaust denier Nick Fuentes and former Adidas partner Kanye "Ye" West. With great cost to his career, West has consistently been in hot water for antisemitic remarks, culminating with an Infowars interview where he offered some praise for Adolf Hitler. Cohen responded to this directly by telling Kanye he was being too antisemitic, even for Borat.
"Before I proceed, I will say I am very upset about the antisemitism in US and A. It not fair. Kazakhstan is No. 1 Jew-crushing nation. Stop stealing our hobby. Stop the steal! Stop the steal! Your Kanye, he tried to move to Kazakhstan and even changed his name to Kazakhstanye West. But we said: No, he too antisemitic, even for us."
According to the report, Cohen then broke out into song, spoofing U2's "With or Without You" by changing the lyrics to "With or Without Jews." In response to the shocked crowed, Cohen noted:
"What's the problem? They loved this at Mar-a-Lago. They chose Without Jews."
While it would appear that Cohen may bring the Borat character back for special appearances, he has suggested that there won't be a third movie. Last year, he said he was retiring the character, claiming that he only did Borat Subsequent Moviefilm as a way to protest the Trump's bid for president. Perhaps with Trump having since announced his plans to run again in 2024, Cohen felt that Borat shouldn't stay "locked away in the cupboard" after all.