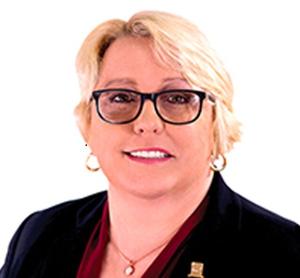 Last month the Trinidad and Tobago Organisation of Recruitment Service Providers (TTORSP) took a step in the direction of enhancing the recruitment services landscape with the hosting of an informative and lively membership meeting.
Chaired by president Lara Quentrall-Thomas, the meeting attracted virtual participation from the London-based Recruitment and Employment Confederation (REC), who presented their expertise in the field of membership, support, and training programs as well as codes of conduct and standards designed to qualify recruiters and upgrade the recruitment business across the United Kingdom, Europe and other territories.
The partnership between the REC and the TTORSP would enable the latter to realize its vision of setting standards for professional recruiters and attracting individuals to the profession locally.
The TTORSP also expressed an interest in joining the World Employment Confederation, to expand its reach across the region, in line with its organizational goals of improving quality training and certification for recruiters.
According to a recent REC-UK survey, every 21 seconds someone is hired into a permanent job through a recruitment agency. Thus, the TTORSP is keen to undertake a similar evaluation to measure the impact of the local recruiting services sector on employment.
A key area of concern, the TTORSP proffered, was the limited dialogue between itself and the Ministry of Labour as well as the Ministry of National Security, to address legislation and issues that impact the workforce, which includes:
1. Recruitment of Workers Act
2. Migrant workers
3. Permission to work for foreign companies and abroad
Among other matters discussed were the profound impact of the pandemic period on the work environment, the psychology of workers, the limitations and lack of material support such as the absence of police certificate availability for candidates and hiring clients, and the slowdown in the work permit and CSME services.
It was noted that the times demand constructive discourse to improve progress in these areas, and all TTORSP members present indicated a need for better collaboration with the Government, employers, and workers, all of which TTORSP can help facilitate.
Founded in 2019, the TTORPS serves as the professional body representing local recruiters, promoting ethical standards for the recruiting industry, and providing support to professional recruiters as the HR landscape evolves within the current economic changes, dynamic technological, and other conditions that impact our workforce.
Its primary focus is to develop best practices for the recruiting services industry, adhering to equal opportunity, labour, and other relevant legal guidelines.