Shahnaz Shahid

Prince Harry declares his love for his brother, Prince William, in a touching moment from his memoir, Spare. read here…

prince harry When prince williamof Broken relationships may be dominating the headlinesbut that didn't stop the Duke of Sussex from talking about his love for his brother.
in his chapter A very candid memoir, sparefather of two – been Participate in various interviews The launch of the book reminded me of one of my childhood innocent play brawls.
Watch: Prince Harry reveals a joke he and William shared at the Queen's funeral
when i go to see my dad king charlesFriends Hugh and Emily lived in Norfolk, where the two brothers often played games such as Hide and Seek and Capture the Flag with the couple's four sons.
However, the game was always "massive scrap, and whatever the scrap was, there were no winners because there were no rules".
Harry wrote:
See also: Sweet moments between Prince William, Prince Harry and King Charles caught on camera
Read more: How Cressida Bonas got away with being Prince Harry's ex-girlfriend
He added: On the contrary, maybe he wanted to look tough."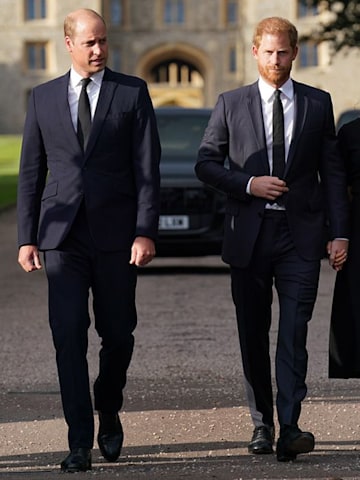 Prince Harry talks about his love for Prince William in his book
During one of their pretend fights, they were often split into teams. "However, regardless of the alliance, one or two of Hugh and Emily's boys often turned and pounced on Willy.
Don't Miss: Prince Harry Reveals Meghan Markle's Regrets for First Meeting with Queen
"I heard him screaming for help, and a red mist descended like a blood vessel burst behind my eye. I lose all control, I lose all ability to focus on anything other than my family, country and tribe, throwing myself into anyone and everything.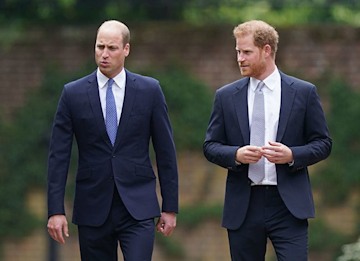 Prince William has yet to comment on his memoir
Harry revealed that he often grabbed William during these brawls. "He would check for injuries, wipe his nose, and come right back."
A united Harry spoke affectionately about his older brother and how much he loved him. "I always felt so much love for him when we finally limped together when the scrap was completely over.
"I was half Willie's size and half his weight. I was my brother. He was supposed to save me, not the other way around."
Listen: King Charles: The Man Behind the Crown
Never miss a ROYAL story! Sign up for The Royal Explainer newsletter to receive royal features and other exclusive content straight to your inbox every week.