A royal biographer of Princess Diana said the way Prince Harry interacts with people is very reminiscent of his mother. He pointed out how his approach to "getting you back" when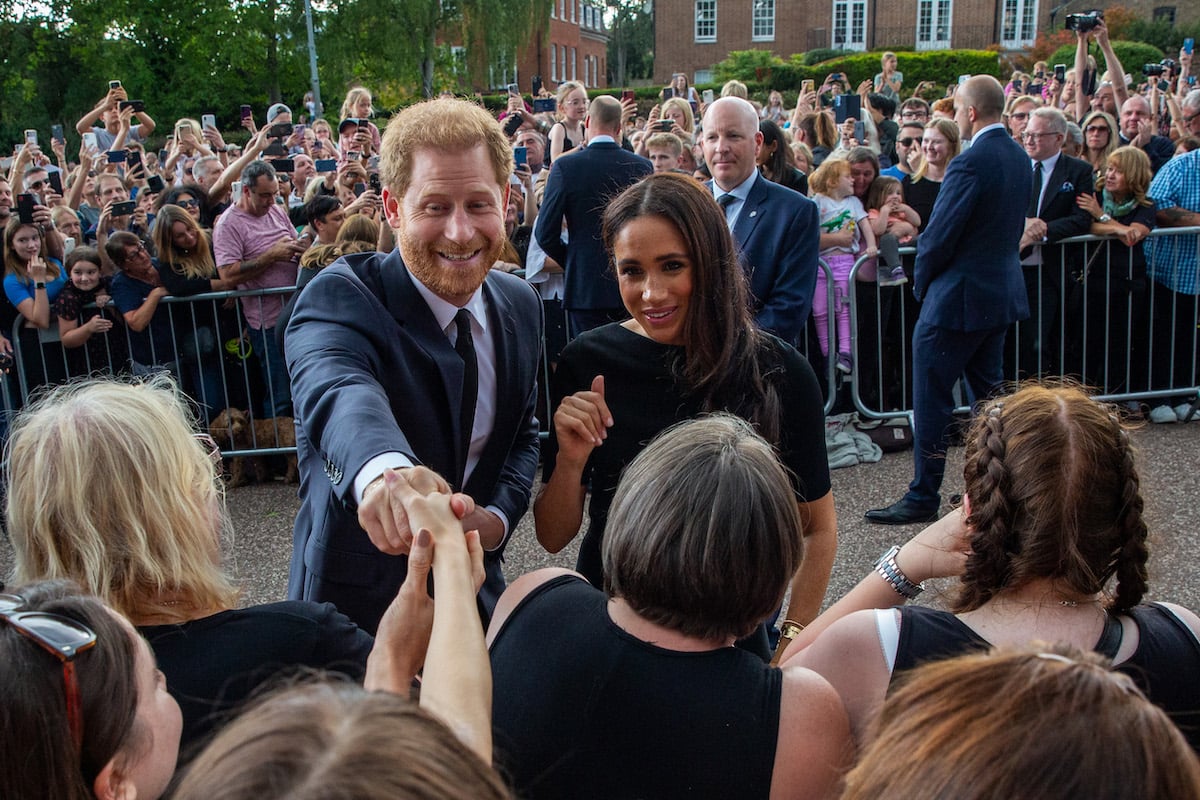 Prince Harry is 'natural' like Princess Diana, biographer says
During an interview in June 2022 pod save the king On the podcast, biographer Andrew Morton shared how Prince Harry's "charisma" is reminiscent of Princess Diana.
Morton said Prince Harry reminds him of Princess Diana when he interacts with people. A biographer explained.
"People respond to them in a very positive way when they meet them," Morton noted. "Obviously, there's been a lot of negative publicity about their actions and policies, but Harry has always been someone to connect with."
"And when I see Harry kneeling with his arms around the child, I'm looking at Diana again. I can go back 25, 30 years."
Biographer says Diana 'made the royal family more relevant'
When asked why Princess Diana "has such a lasting influence," Morton said bringing warmth to the royal family "made it more relevant." rice field.
"I think Diana's influence has lasted longer than anyone thought…due to the fact that William and Harry, the torchbears of her life, did not forget her and held a concert in her memory." Morton explained. "Harry himself has said he would never make a decision without mentioning her in a spiritual sense."
He continued, "She marked a turning point in the way the royal family behaved, and through her behavior helped to modernize the royal family and make it more human.
Morton adds: It felt better than ever before. As such, she made the royal family more relevant in modern times. "
RELATED: Prince Harry 'idolized' Princess Diana and 'understood her less' than Prince William, royal author claims
Meghan Markle could use her royal status to 'make real change in the world,' expert says
Morton also talked about how Meghan is "natural." She was involved in charity work and other projects during her royal days, but she and Prince Harry decided to step down. It may have had a large impact on the cause.
"I think the big tragedy is that we didn't give Meghan and Harry enough time to see if they could give it a go," Morton said. They were out shortly before the music ended."
He continued, "Meghan is a natural. I have a photo of her at school when she was 10, leading a march against the First Gulf War. There she was, being interviewed when she was 12."
The expert said, "She spoke at the United Nations in front of Hillary Clinton. She had great potential to use her talent and status to make real change in the world. I live in , and I don't think it will make that much of a difference."