Prince Harry and Meghan Markle's interaction with a young fan who had a 'Cinderella moment' when they met the couple during their 2019 tour of South Africa went viral after being uploaded to social media streaming platform TikTok. I was.
A "kind" exchange in which the royal family rescued a Cape Town girl who lost her shoes before meeting Prince Harry has been viewed more than 8 million times in three days since it was posted by TikTok user Patricia Zinle. I got more likes.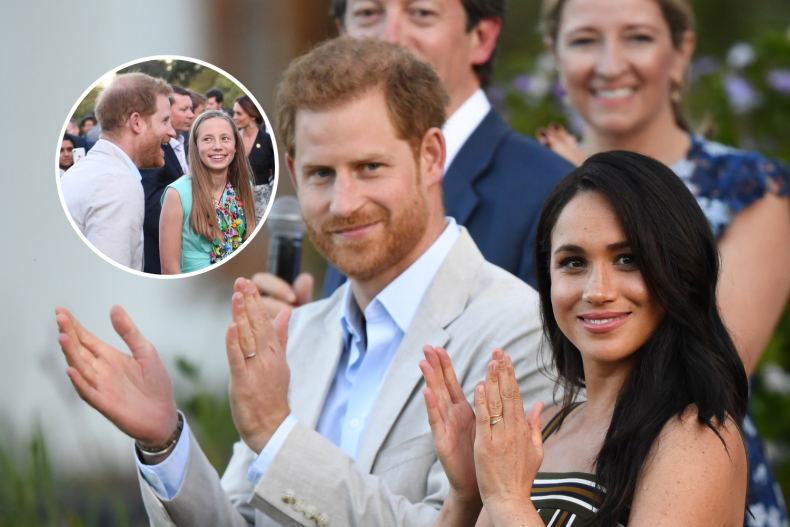 "Prince Harry and Meghan had a Cinderella moment then," the clip was hosted at the British High Commission in Cape Town during the royal couple's final official tour as members of the royal family. This picture was taken at the reception.
The South African tour saw Harry and Meghan make many official engagements, including visits to HIV and AIDS charities and meetings with women entrepreneurs.
The couple also accompanied their young son Archie on the tour in 2022, which Meghan revealed. archetype The podcast episode came close to disaster when a small fire broke out at his nursery school while out in the country.
At the High Commission reception, the royal family met with local leaders and young people. Among them is a girl identified as Commonwealth Point of Light Award winner Jade Bosma. and Megan.
The Duchess saved a young girl's blush and called the fumble when the prince got down on one knee to help her "the Cinderella moment."
Fans online have been praising the royal couple's genuine interaction, with one user writing about Harry: "He is very humble and kind, like his mother."
"I don't care what the tabloids and press say. This guy, Prince Harry, is the real deal. Period," another user added.
The Sussexes' South African tour is perhaps best known for an interview in which Meghan, for the first time, spoke about her misfortunes as a member of the British royal family and the abuse she suffered from the royal family. British media.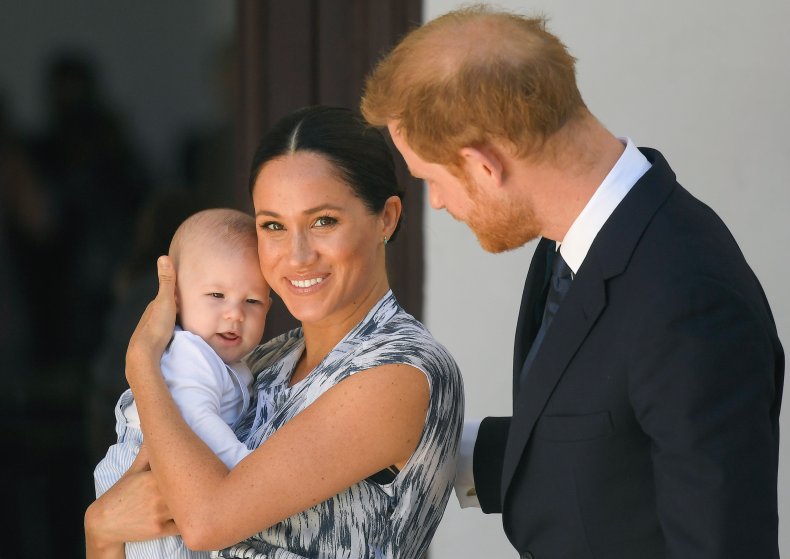 In an interview with ITV Network's Tom Bradby, Meghan said dealing with media pressure was "a very real thing to experience behind the scenes" and asked, "Are you okay?" One person said it was "not much".
Harry, who aired as part of the post-tour documentary, spoke with Bradby for the first time to address reports of a growing rift between him and his brother, Prince William.
The royal family revealed that the brothers have gone "separate paths" and had "good days" and "bad days", but ultimately "I love him with all my heart".
After touring and returning to the UK, the couple spent Christmas in Canada, where they announced their intention to step down from senior royal positions to seek financial independence. This was followed by critical meetings with then-Prince Charles, Queen Elizabeth II, and Prince William, which resulted in Harry and Meghan's complete separation from the monarchy and emigration to the United States in 2020.
Talk about the meeting in the recently released Netflix documentary series Harry & Meghanthe Prince said, "It was horrible to have my brother screaming at me, my father saying things that were simply not true, and my grandmother sitting there quietly, taking it all in." Told.
It was revealed on Monday that Harry taped a 40-minute seated interview with Bradby to promote his upcoming autobiography, which will air in the UK on 8 January. 60 minutes aired in the USA
A 'raw' and 'unflinching' memoir spare Worldwide release on January 10th.
James Crawford-Smith is Newsweek's Royal correspondent based in London. You can find him on Twitter. @jcrawfordsmith Read his story on Newsweek's The Royals Facebook page.
Do you have questions about Charles III, William and Kate, Meghan and Harry or their families that you'd like an experienced royal correspondent to answer? Email Royals@newsweek.com. We look forward to hearing from you.