The Duke and Duchess of Sussex faced a "certain threat" from far-right extremists, the former Metropolitan Police counter-terrorism chief said.
Neil Bass said a military team had investigated and prosecuted those behind the threats, which he said were "disgusting and very real".
Asked in an interview with Channel 4 if the threats were credible, the police chief, who has been in the police force for 30 years and is set to retire today, said: "Of course if you read what's written Look, if you were getting that… that kind of rhetoric online.
"If you don't know what I know, you will always feel threatened."
Asked whether there were multiple genuine threats to Meghan's life, Bass, who until recently served as the military's assistant commissioner for specialized operations, said, "There are investigative teams and people are prosecuted for those threats. I have," he said.
The couple, who retired from front-line royal duties two years ago, live in California with their two children.
The Duke, fifth in line to the throne, is suing the Home Office for denying police protection during his stay in the UK.
He was under full police protection normally given to members of the royal family before departing in February 2020.
July, Duke won his bid Bringing to judicial review the decision to remove his full police protection.
The review was based on the grounds that they should have been informed of the Home Office's security policy before the decision was made.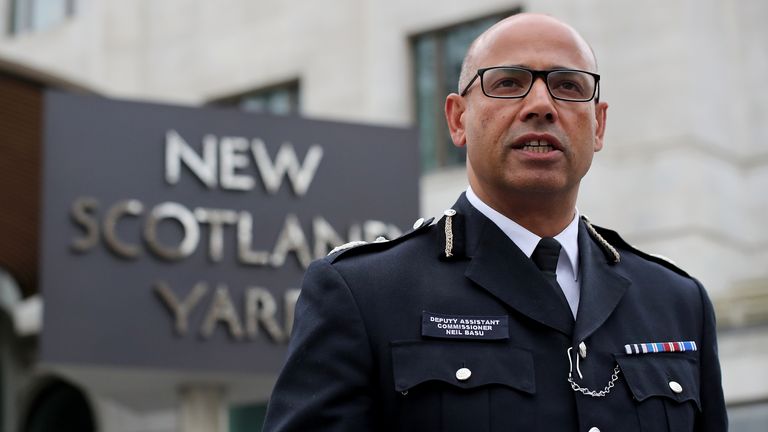 read more:
Harry's memoir title is 'another stab at the company'
Duke tells bereaved military children they're 'not alone'
Harry and Sir Elton are among groups suing emails over 'tapping'
A judicial review date has not yet been set.
Both Harry and Meghan, whose children Archie and Lilibet are sixth and seventh in line to the throne, have previously spoken out about threats against them.
In an interview with Oprah Winfrey in March 2021, the Duchess of Sussex said:
"I see death threats, racist propaganda. Please keep him safe."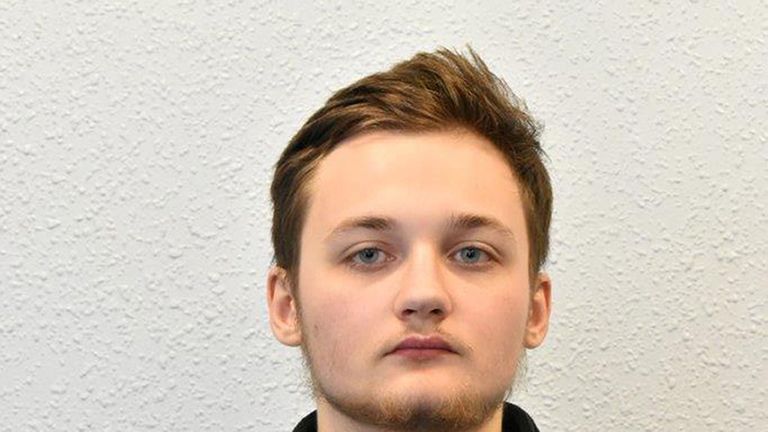 Prince Targeted by Neo-Nazis
In 2019, a far-right teenager accused Prince Harry of being a "racial traitor" in an online post. four years imprisonment and 3 months.
19-year-old Michal Szewczuk was convicted in the Old Bailey of a "disgusting" post containing an image of the Duke with a gun to his head.
The image showed the royal family against a blood-splattered background and included the swastika symbol.
Szewczuk pleaded guilty to two counts of facilitating terrorist acts and five counts of possessing terrorist material and was ordered to be held in a juvenile offenders facility.
"Neil Bass is an outstanding police chief who has dedicated his career to keeping London and the UK safe. We wish him the best of luck in his future," said Sir Mark Rowley, head of the London Metropolitan Police, in an interview. said.