The Game Awards ia a big night on the calendar for fans of the medium, as it allows people to enjoy new world premieres, listen to stunning musical performances, and see talented studios get the recognition they deserve for the projects that released throughout the year. The coveted 'Game of the Year' prize has been scooped up in the past by the likes of Santa Monica with God of War, FromSoftware with Sekiro: Shadows Die Twice, Naughty Dog with The Last of Us 2, and most recently Hazelight Studios with It Takes Two. This is an honor that plenty of developers would love to receive, but it's by no means the only award up for grabs.
There are countless genres of games, so it's very difficult to hand out a single award when plenty of design philosophies are deployed. Categories are essential to The Game Awards, and Best Sports/Racing Game has been littered with exceptional winners in the past. It's an award that houses games in two distinct genres, and while titles like Rocket League and Crash Team Racing do well to blur the lines somewhat, it's always a challenge to predict the winner each year because of the wide variety of designs that can be represented.
RELATED: The Game Awards 2022: Predicting the Best Action/Adventure Winner
FIFA 23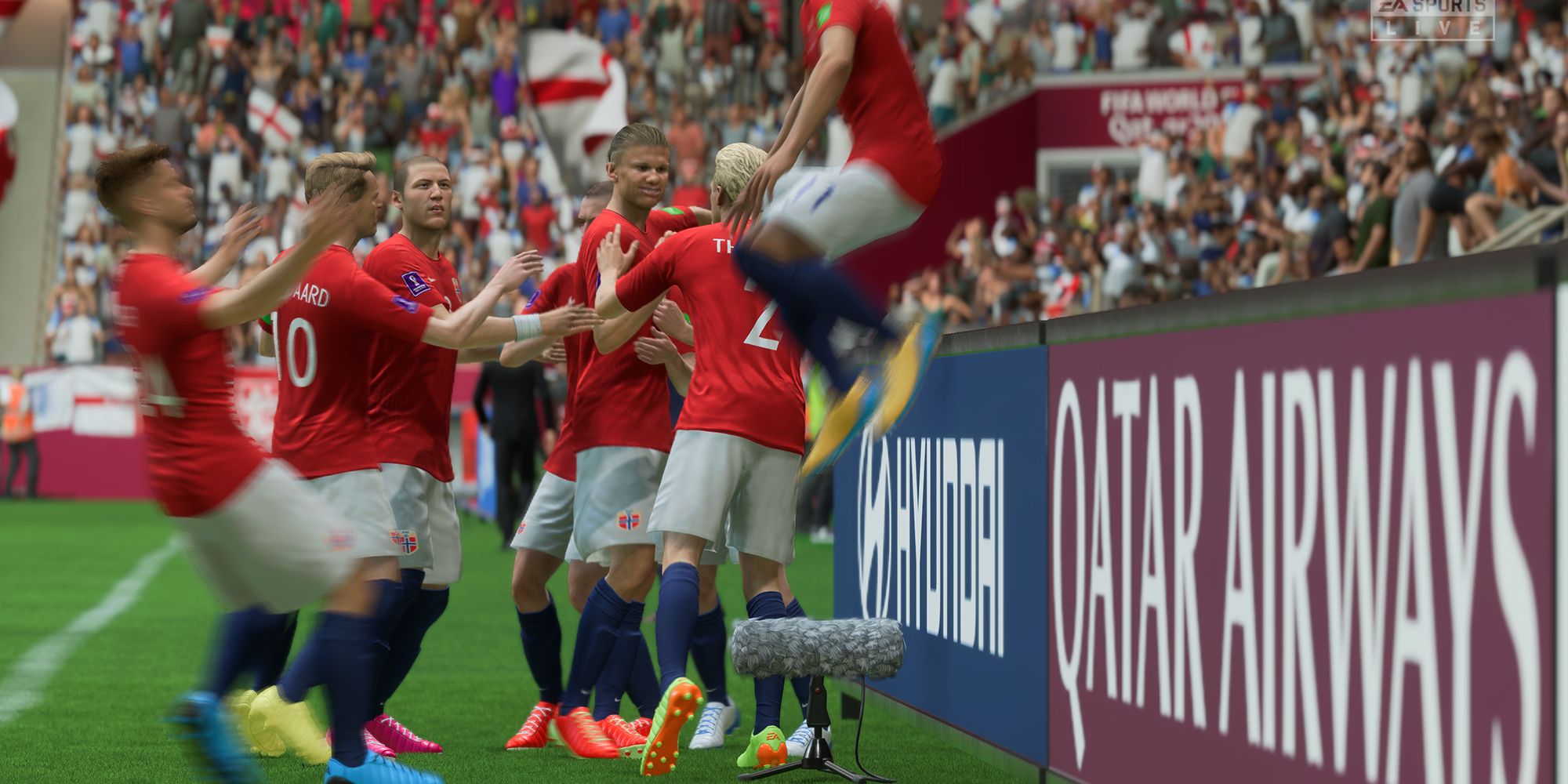 EA Sports' crowing franchise received yet another fantastic entry in 2022, as FIFA 23 is a stellar revision on a formula that has worked so well for such a long time. It's the last game that will feature the FIFA name, and improved visuals and refined gameplay have ensured it keeps fans of the property happy. Its inclusion of features for the Qatar World Cup is impressive, allowing players to transfer excitement for the tournament into the game.
However, its quality is matched in many ways by the games that preceded it. FIFA's annual release schedule makes each new version feel less significant of an achievement, whereas other nominees for Best Sports/Racing game offer more innovation and fresh mechanics to make them more exciting and impressive to players. The FIFA name is set to be dropped, but the magic will surely live on, which seems to be equal parts satisfying and frustrating.
OlliOlli World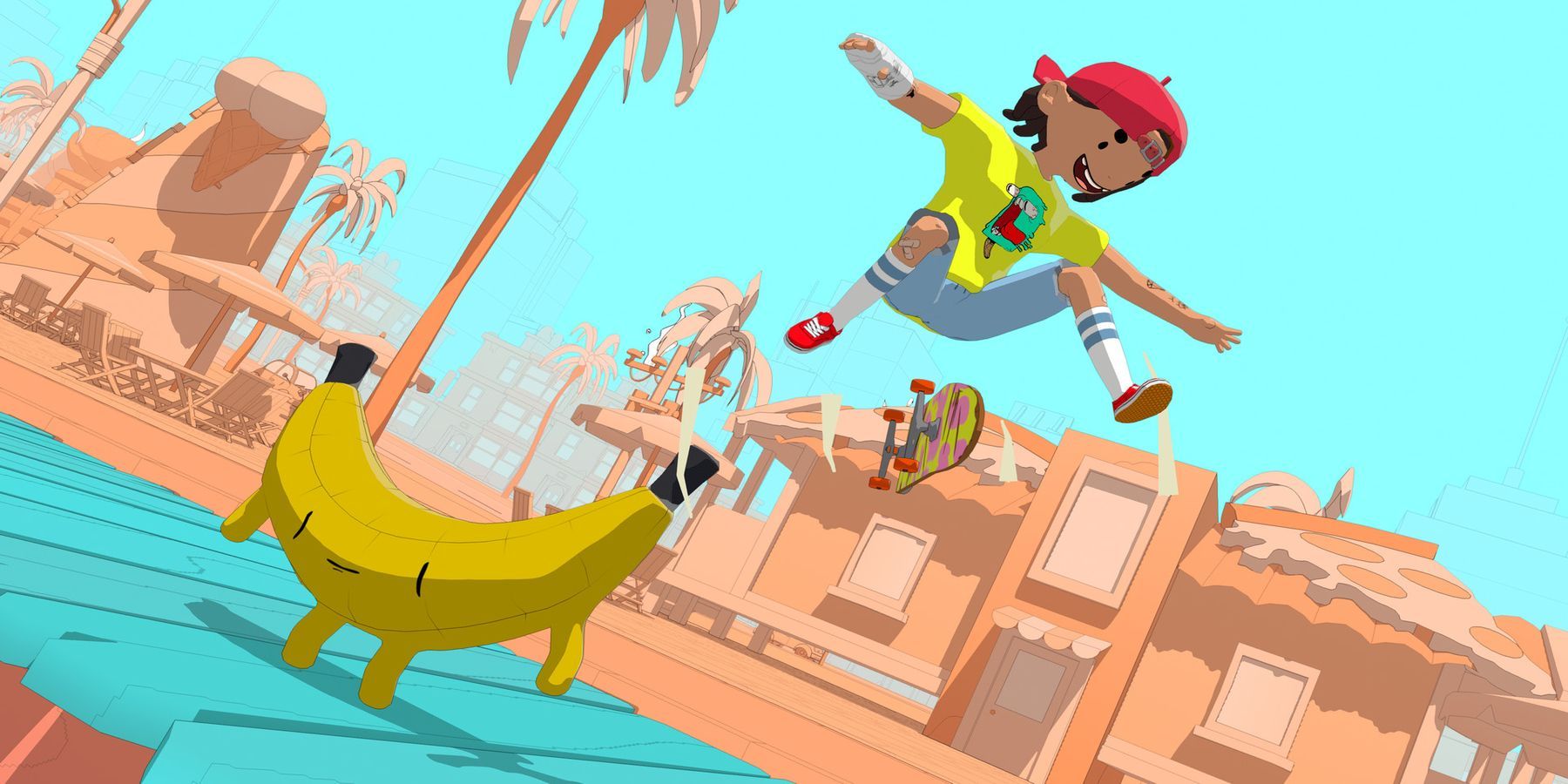 The start of 2022 was littered with some truly great games, from high-budget open-worlds like Elden Ring and Horizon Forbidden West, to smaller projects like Nobody Saves the World and OlliOlli World. The latter was the third game in a series that began in 2014 on PS4 and PlayStation Vita. The first was largely overlooked but the second, OlliOlli2: Welcome to Olliwood, caught the attention of gamers for its interesting gameplay and addicting, high score-based progression. A third game released in 2022, and it's the best of the bunch.
OlliOlli World is delightful, adopting a new art style that breathes fresh life into the franchise. It's a contemporary skateboarding game that doesn't feel like a boring revision on a tried-and-tested formula, instead is something that adopts its own style that is more than backed up by substance. It benefits massively from its release window, as an early February launch did well to bring in a swathe of players before larger games with more anticipation hit shelves and digital storefronts.
RELATED: The Game Awards 2022: Predicting the Best Family Game Winner
Gran Turismo 7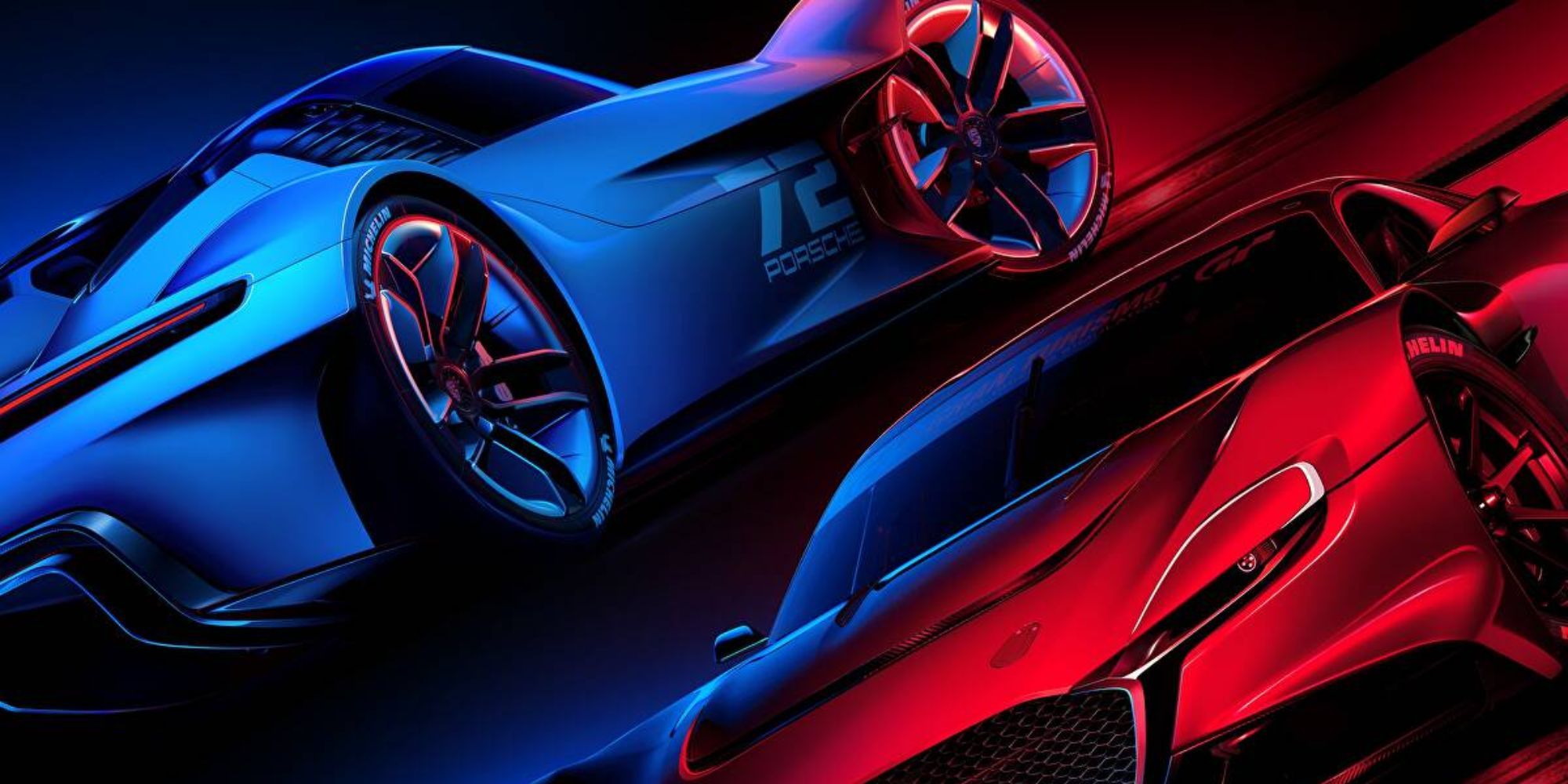 Developed by Polyphony Digital, Gran Turismo 7 is the latest entry in the esteemed PlayStation series, and brings plenty of new features to a property that dates back to late-1997. While Forza straddles the line between realistic racing and eccentric fun, Gran Turismo has always been firmly set in the former, bringing players to real-world circuits in a way that prioritizes authenticity and accuracy over action.
Gran Turismo 7 takes this mindset and runs with it to maximum effect as cars respond how they should, the visuals are stunning, and circuits are as effortlessly and effectively replicated as they have ever been in the video game space. Gran Turismo 7 is one of the highest rated games of 2022 on OpenCritic, and none in the racing genre have pushed the boundaries of technology quite like it this year. The absence of a new Forza game in 2022 has done wonders for PlayStation's beloved racing series.
NBA 2K23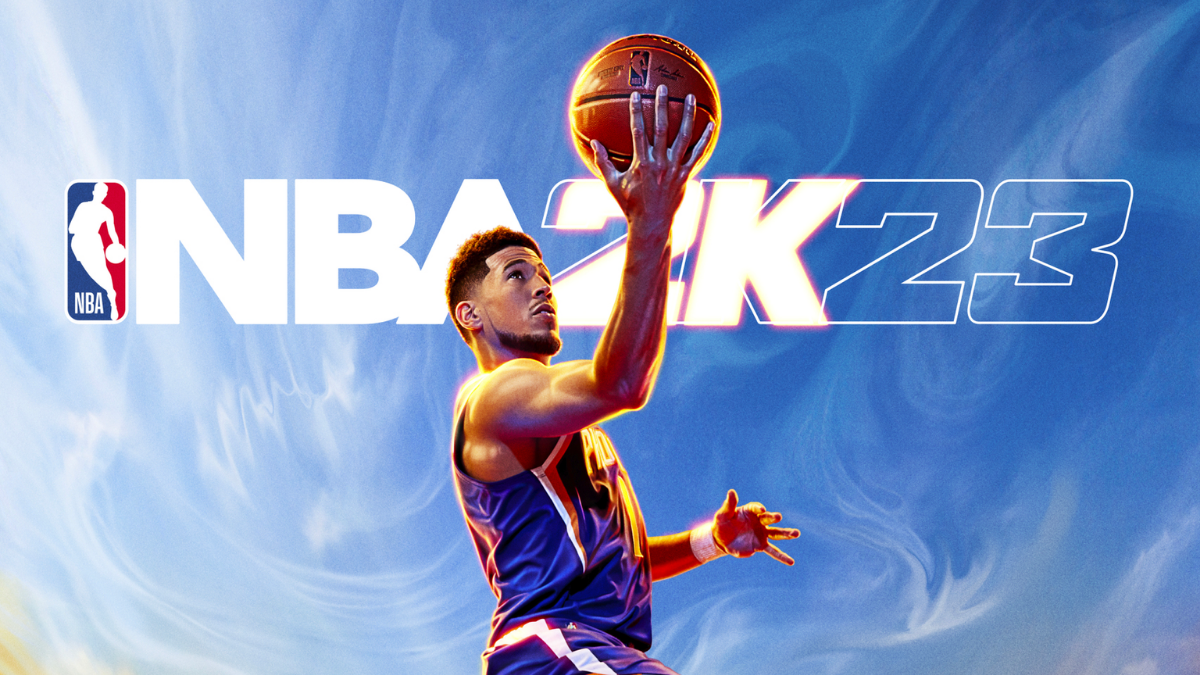 NBA 2K23 may cover a niche audience, but the player count is large, and users have high expectations with each new release. Visual Concepts worked wonders with MyCareer's new ideas, and as such made sufficient revisions on a game formula that has been popular for years. The mechanics of NBA 2K23 aren't anything revolutionary, but its new additions will keep fans of the property happy until the next game releases in due course.
NBA 2K has had issues with microtransactions in recent years, and the 2022 release is no different. They're a significant blemish on a really great game, but when looked past, it's clear that the National Basketball Association is in safe hands in the gaming sphere. NBA 2K23 was undoubtedly one of the best sports games released in 2022, as it is most years, but the nominess for Best Sports/Racing game are strong.
F1 22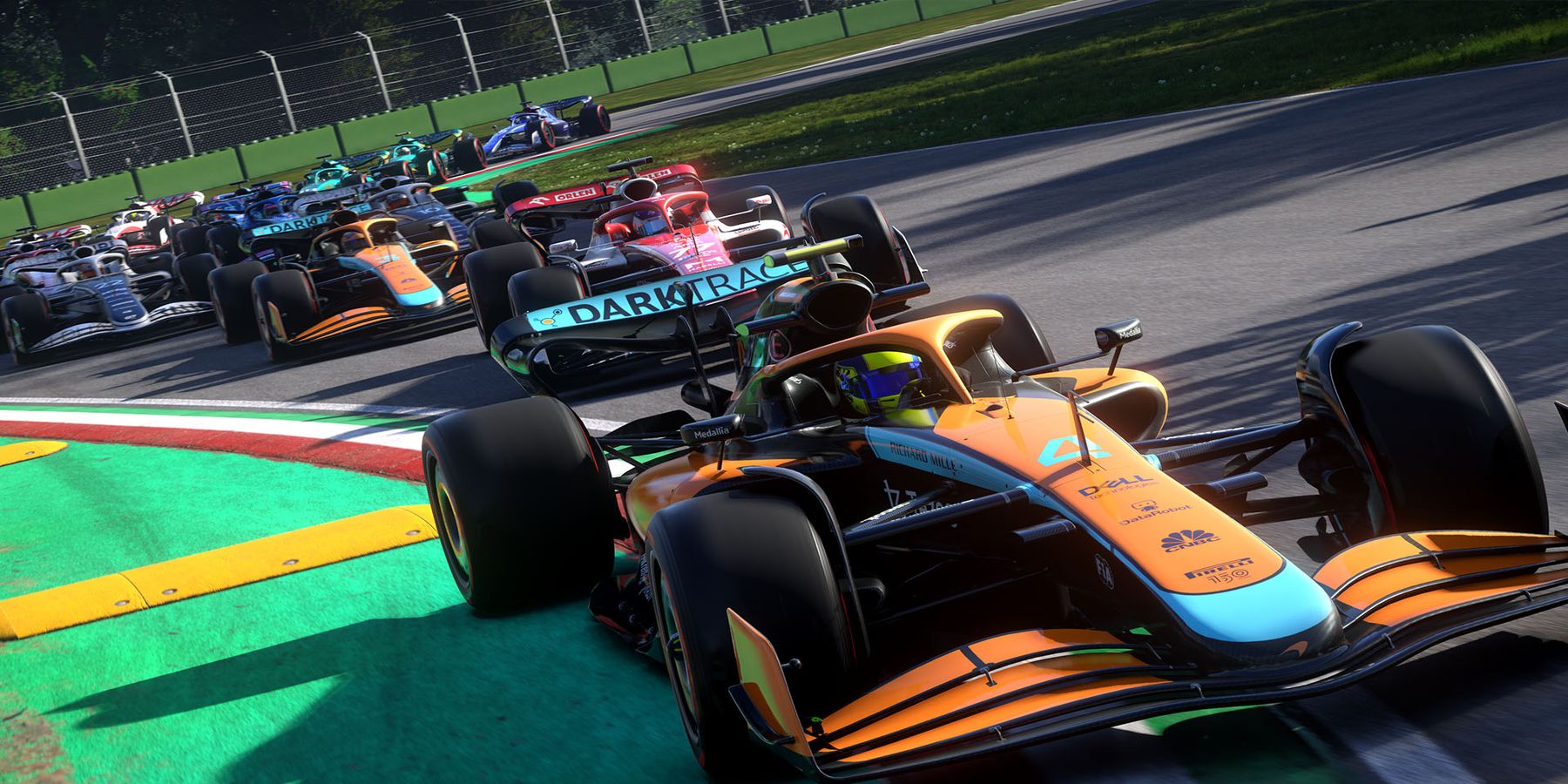 Formula 1 is perhaps the most well-known racing series in the world, and so its accompanying game is both a racing and sports title. Codemasters is the cream of the racing game crop, and its recent acquisition by publisher EA is an indicator of its quality. The developer has been at the helm of the officially-licensed F1 games since 2009, and all these years later it's continuing to bring such a revered sport to life.
F1 22 presents drivers like Lewis Hamilton, Charles LeClerc, and Lando Norris, and brings their likeness to a game that is, in many ways, the best in the franchise to date. It's an accurate racing simulator that encompasses real-world issues like aerodynamics and porpoising, but can also be enjoyed as a casual racing game, with different game modes and camera angles being deployed to tailor the experience to the player's desires. Still, with it being the latest in an annualized series, it suffers from the same issues that franchises like NBA 2K and FIFA do, as it's hard to see any truly substantial or revolutionary changes with each new entry.
RELATED: The Game Awards 2022: Predicting the Best Indie Winner
Final Prediction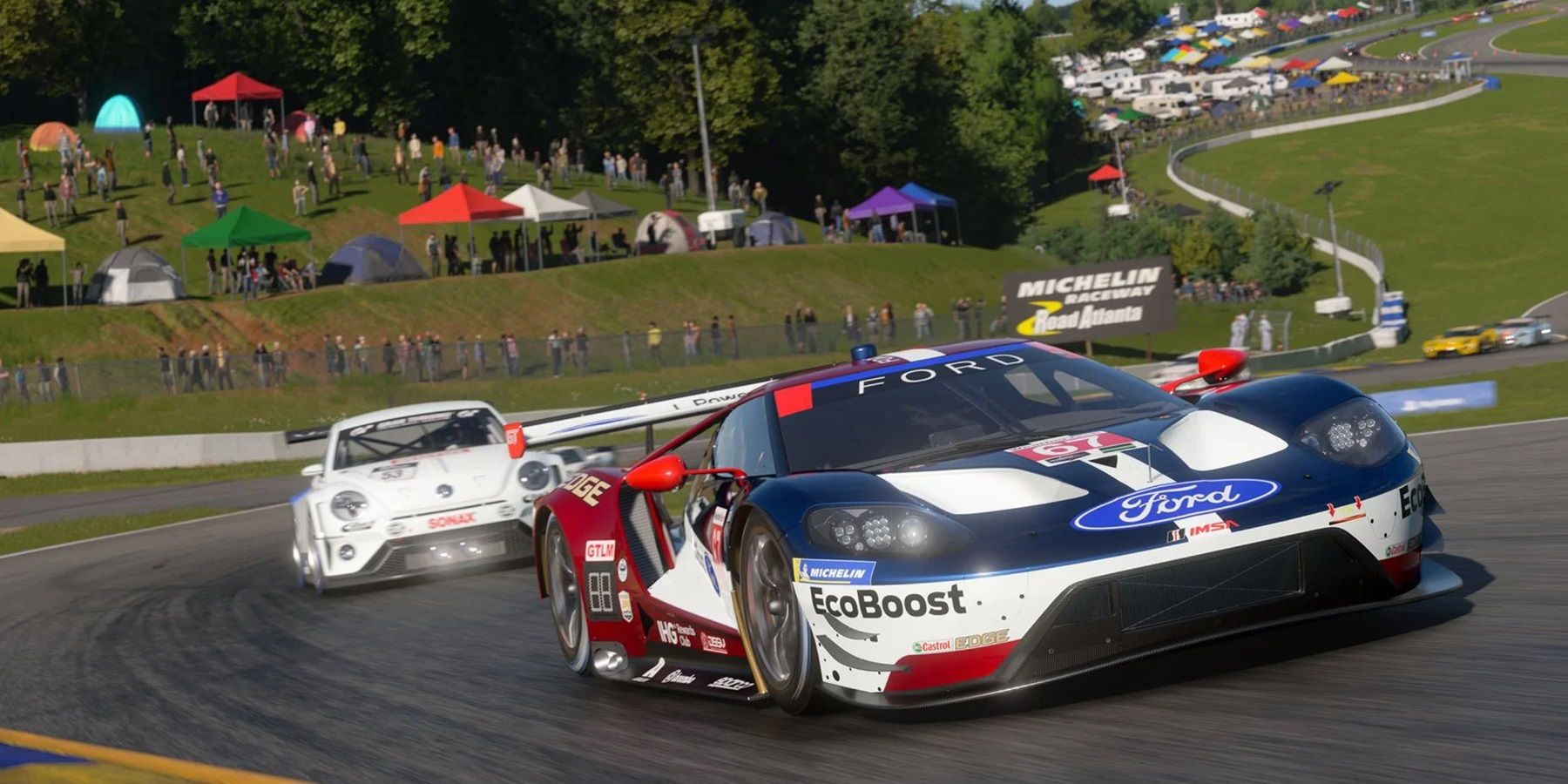 Though the nominees for Best Sports/Racing Game at this year's awards are as competitive as ever, the continued trend of previous winners and the sheer quality of Gran Turismo 7 means it feels like a natural choice to take the top prize. The Xbox-owned Forza franchise has dominated this category in all the years a new game in either the Motorsport or Horizon subtitle have released, so giving something back to PlayStation and Polyphony Digital would be a charming confirmation of the studio's hard work. Gran Turismo 7 is a great bridge between sim racing fans and casual audiences, and though it's the newest entry in a long-standing series, the lack of annual releases makes each title feel fresh.
The Game Awards are streaming live on December 8.
MORE: The Game Awards 2022: Predicting the Best Performance Winner