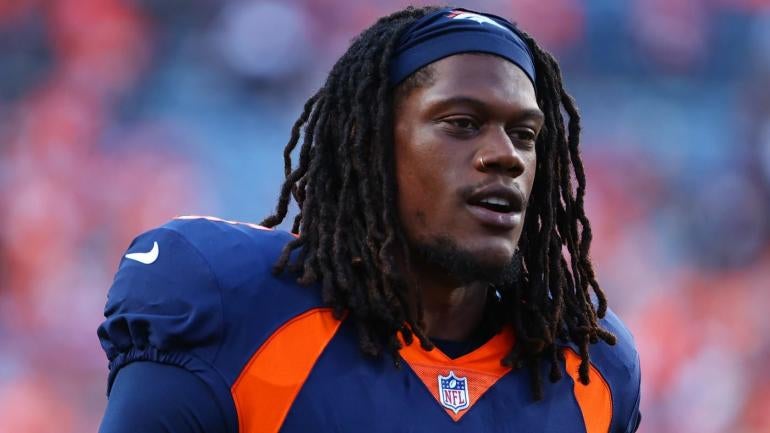 Getty Images
The NFL announced on Monday that Denver Broncos linebacker Randy Gregory and Los Angeles Rams offensive lineman Odey Abousi will make one unpaid appearance in a postgame game after Sunday's game. announced that he had been suspended. The altercation occurred when the players gathered to shake hands after the Rams won 51-14 at his SoFi Stadium. Both players could appeal and Gregory announced that he would appeal.
Here's what happened after the Week 16 game:
Gregory appeared to hit Aboushi with his helmet, upsetting Aboushi and retaliating with a thrust.
Afterwards, Gregory admitted to punching an aboshi. "If you want to know if I punched him in the mouth, he did," he said (Via 9News). And I got one back. "
On Monday night, Gregory released a statement apologizing for his actions (Via NFL Media):
"Dear Broncos country, I would like to thank my amazing teammates, staff and fans for supporting me through this frustrating season. I would like to take this opportunity to sincerely apologize for my actions yesterday. My goal is to finish this season strong, play with pride and be part of the solution. Yes, this is not an issue going forward. Thank you.
John Runyan, the NFL's vice president of football operations, wrote a letter to Gregory and Abousi, warning them of the injuries their actions may have caused and explaining what the league expects of them and how I explained that it didn't match.
"As you were walking towards a group of teammates, coaches and media, you stopped and shook each other's heads and necks," the letter said (via NFL.com). "Your aggressive behavior could cause serious injury and clearly does not reflect the high standards of sportsmanship expected of a professional."
If a player appeals and wins that appeal, they are eligible to return to their respective teams on Monday, January 2nd. The Broncos will next face the Kansas City Chiefs on January 1, and the Rams will face the Los Angeles Chargers. same day.