Iranian authorities have announced a public trial of 1,000 people in the capital Tehran over the protests that have engulfed the country.
Key Point:
Tehran officials have repeated unsubstantiated allegations that Iran's foreign enemies fueled unrest
At least 270 dead, 14,000 arrested, activists say
Iranian officials say prosecutors are trying to distinguish between angry Iranians and those who want to overthrow the theocracy
The class action lawsuit marks the government's first major legal action aimed at quelling the protests since the unrest broke out more than six weeks ago.
Iran's state news agency IRNA said the 1,000 people who played a central role in the protests over their "vandalism", which included attacks on security forces, arson on public property and other suspected arson. It quoted a judicial official saying he would be tried alone in Tehran. crime.
The semi-official Tasnim news agency, citing Tehran's chief judge, said the trial would take place in the Revolutionary Court.
A trial is scheduled for this week and will take place in public.
Nationwide protests first erupted after the death of 22-year-old Mahsa Amini in custody of the country's morality police on September 16.
She was detained on suspicion of violating Iran's strict dress code for women.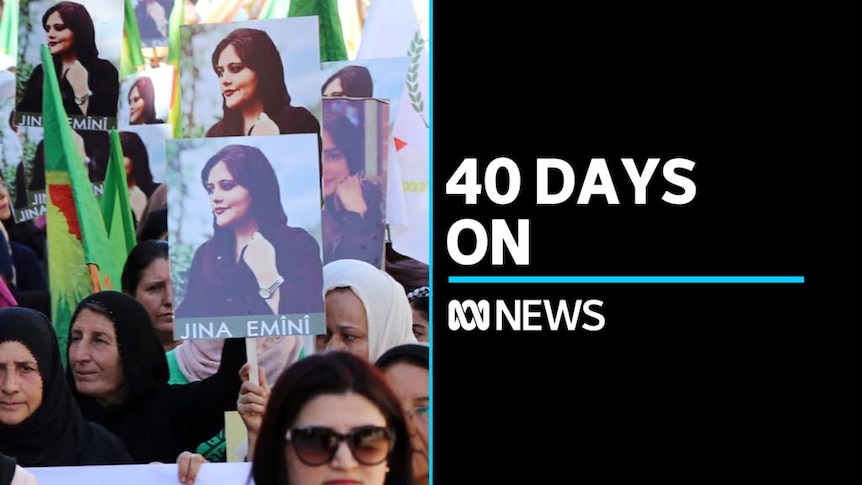 The protests initially focused on Iran's obligatory headscarf, or hijab, but then turned to one of the biggest challenges to the ruling clergy since the chaotic years after the 1979 Islamic Revolution. changed to one.
"Anyone who tries to stand up to and overthrow the regime is dependent on foreigners and will be punished according to legal standards," said Iranian Attorney General Golam Hossein Mohseni Ejay, while some protesters He suggested that he would be prosecuted for collaborating with a foreign government.
Tehran officials have repeated unsubstantiated allegations that Iran's foreign enemies fueled the unrest.
"Without a doubt, our judges handle recent riot cases accurately and expeditiously," he said.
Security forces used live ammunition and tear gas to disperse the rally as weeks of protests continued.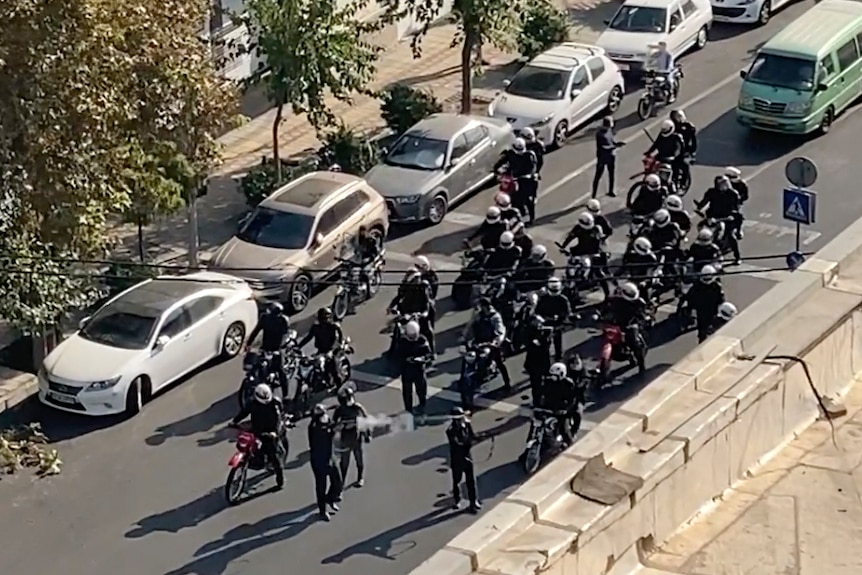 At least 270 people were killed and 14,000 arrested, according to a group of human rights activists in Iran.
Demonstrations continue despite the feared Revolutionary Guards warning young Iranians to stop.
Ejei said prosecutors were trying to distinguish between angry Iranians who simply wanted to vent their grievances in the streets and those who wanted to overthrow the theocracy.
"Even among the agitators, there needs to be clarity on who cared about confronting the system and overthrowing it," he said.
The judiciary said it had indicted hundreds of people in other Iranian provinces.
Some are accused of "corruption on earth" or "war against God" and carry the death penalty.
AP/Reuters