Over the past decade, I have covered authoritarian regimes in China, Russia, Iran and elsewhere on my social media platforms as a journalist and activist. Especially when it comes to women's rights.
So, when protests erupted nationwide in Iran, it's no surprise that I started talking about the plight of the Iranian people on social media platforms and responding to their demands for regime change.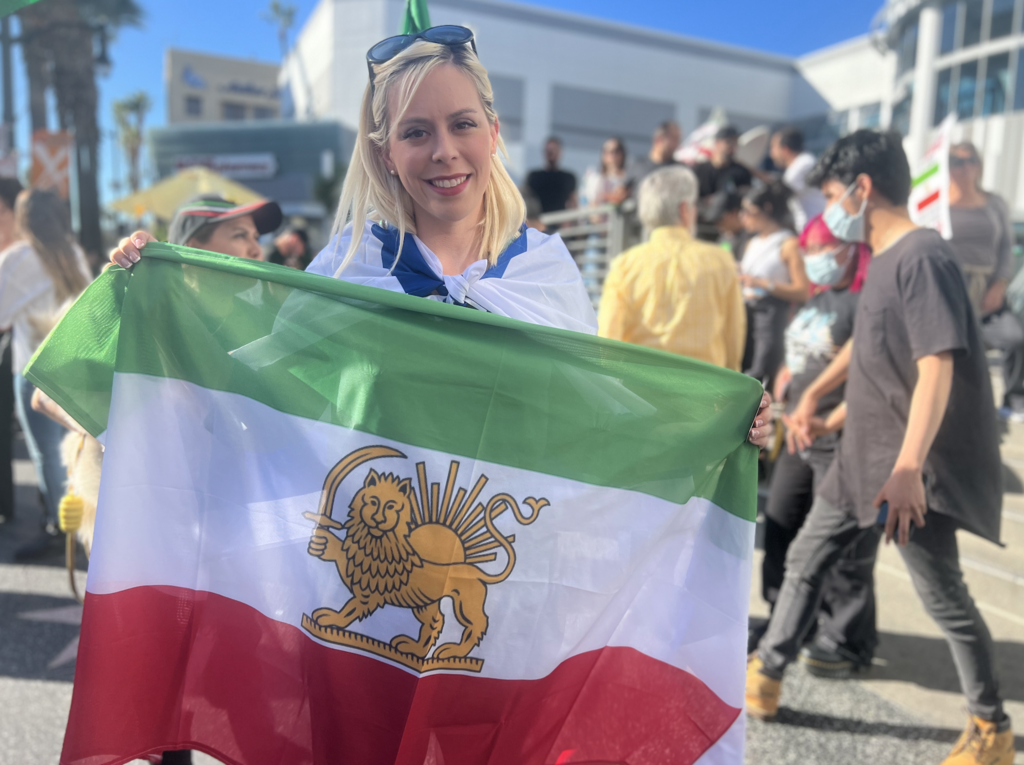 The fact that I am an Israeli-American puts me in a unique position to deeply understand the realities of two worlds: the optimism and idealism of the West, and the stark reality checks of the Middle East. and I believe it is for this very reason that you are trying to silence me. I won't let them
Feminist, Israeli, American, journalist, I am the epitome of everything the Islamic Republic despises and seeks to destroy. standing with Because I am speaking up for the Iranian people all over the world and the Islamic regime is doing the opposite.
In the last 6 months, I have amassed over 70,000 Iranian followers in Iran and thousands more in the Iranian diaspora. These Iranians come from all communities – religious, secular, Persian, Baloch, Kurdish, Baha'i – and come from different political perspectives. This gave me a unique insight into what the Iranian people want inside and outside.
For 44 years, the Islamic Republic of Iran has fought with an iron fist
Brutal Theocratic and Bloody Agenda
But this generation finally got enough after the murder of 22-year-old Mahsa Amini. I started speaking out because I know very well that it could have deadly consequences for so many Iranians, both inside and outside Iran. I owe these brave women a voice when the Islamic Republic silences them.
Soon, my activities met with opposition from regime supporters, including the Islamic regime's cyber army.I received many
Hacking or phishing attempts
was contacted by "scholars" inviting them to conferences and other strange phenomena that did not exist in Europe.
On social media, my first video about the Iranian uprising, which had nearly 3 million views, was voluntarily removed from Instagram despite no violations. A phenomenon that also occurred when many Iranian celebrities posted anti-establishment content.
After all, the administration was behind the scenes paying social media content moderators to remove content and in some cases disable accounts. and continued to build connections with the people of Iran, reaching over 30 million people in October 2022 alone.
Since then, I have used social media to inform Western countries and the Iranian public about what is happening on the ground, from strikes to military threats, executions, and foreign lobbying voices for the Islamic Republic like Iranian-Americans. I have spoken to both. Council (NIAC), and the cowardice of the West to face the reality of what the Islamic Republic really is.
When activists and leaders such as Trita Parsi and Jamal Abdi exposed the NIAC, an organization that has parroted the same issues in policy positions as the Islamic Republic itself for years, my video garnered millions of views. Earned. Then an online smear campaign started and I started receiving death threats.
Parsi, Abdi, and other NIAC affiliates quickly jumped on the anti-Semitic bandwagon, hinting at conspiracy theories that I was acting for the Jewish state, as well as the Islamic Republic or the flag of the Islamic Republic. I received hundreds of messages from fake accounts with Pictures of regime officials who have promised to destroy Israel, "bombing" my home in Tel Aviv, and making various sexual threats.
Shortly thereafter, I organized a solidarity protest for the Iranian people in Tel Aviv with the leaders of the Persian-Israeli community. I have attended and spoken at rallies around the world and started working with Iranian-American Hooman Khalili to create murals in support of the Iranian people throughout Israeli cities. This is a symbolic and powerful display of solidarity from historic allies.
But with all that happening and the West still talking about going back to negotiating the nuclear deal, in early 2023, I will be meeting more proactively with elected officials around the world to negotiate a nuclear deal. Now to promote.
IRGC declared a terrorist organization
Since December, I have been discussing Iranian policy with lawmakers from the United States, Israel, New Zealand, South Africa, the Netherlands, Australia, the United Kingdom and elsewhere. Until the West recognizes the true face of the Islamic Republic, I will continue, but the threat from the regime is also growing against me.
Last month, regime newspapers repeatedly wrote about me, accusing me of being a "Mossad spy" and "trying to unite the Iranian people." I have also received messages and photo posts from his bot's account that show the target in my face. Part of the threat was even Hebrew, another known tactic of Iran's cyber forces.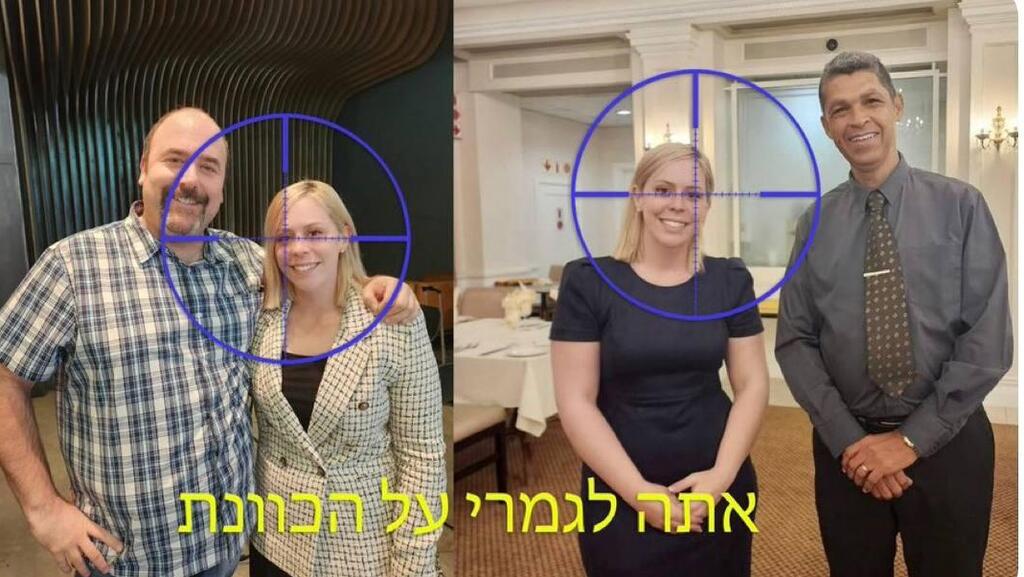 I recognize myself as one of the most prominent Israeli voices working to build bridges between the Persian community and Israel. For 44 years, the people of Israel have been cut off from our natural allies in Iran. The same people with whom we had a fertile relationship before Iran was taken over by a theocratic, misogynistic dictatorship prior to the Islamic Revolution of 1979.
The community I have built with Iranians in Iran is proof that the Islamic regime's mission to instill hatred of Israel in its people has failed. That's the real reason the administration can't stand me. I am proud of who I am as an Israeli, as an American, as a feminist, and as an ally of the Iranian people who stand up against the regime. no bullying.