The Brazilian Grand Prix qualifying was nothing short of legendary and spectacular. That being said, for Sergio Perez, it was a session to forget. He finished Q3 in 9th and 6 places adrift of Max Verstappen. But for the Mexican, he's got only Charles Leclerc to blame.
ADVERTISEMENT
Article continues below this ad
Sergio Perez just couldn't get a proper lap in during the Q3 session of the Brazilian Grand Prix. That being said, it was probably being down to the Mexican being caught behind Leclerc, who was the only one on inters. But according to a certain DTM driver, this wasn't by chance, but by design.
ADVERTISEMENT
Article continues below this ad
While speaking to ORF, Thomas Preining, who currently plies his trade in DTM, insinuated that the Monegasque and Ferrari were well aware of what they were doing. According to him, the plan to block Perez was one that was hatched on the pit wall and assented to by Leclerc.
He said, "He's a professional, he knows what he's doing."
DIVE DEEPER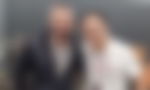 These sentiments may be a bit speculative. However, in the eyes of Sergio Perez, the Brazilian GP Qualifying could've been his crowing moment in F1. He feels like he's got only one man to blame for the whole event turning out to be a disappointment for him.
Sergio Perez blames clueless Ferrari and Charles Leclerc for Brazilian GP Qualifying gaffe
Sergio Perez could've gone on to fight for pole at the Brazilian GP Qualifying session. In a strange turn of events though, pole was claimed by Kevin Magnussen! But for the Mexican, the clueless and completely off-paced strategy that Leclerc and Ferrari adopted was what led to him squandering his chances at pole.
ADVERTISEMENT
Article continues below this ad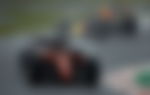 Talking to F1.com, he said, "It was unfortunate, I don't know what Leclerc and Ferrari were doing."
He then went on to explain, "It was very clear he was too slow on the inters on the out-lap and I thought he was going to 'box'. It was quite obvious to me he would 'box' and get onto the slick tires, but then he just stayed in front and I did my lap just behind him and unfortunately that meant I have lost too much."
ADVERTISEMENT
Article continues below this ad
Watch This Story: Exciting News for F1 Fans as Las Vegas Joins The 2023 Calender
It's all to play for at the Sprint Race at Interlagos. Perez starts 9th and Leclerc starts 10th. Will the Mexican return the favor to the Monegasque by spoiling his race?