In every struggle over the living world, something is protected. And most of the time it's the wrong thing to do.
The world's most destructive industries are heavily protected by governments. Three sectors believed to be responsible for ecosystem collapse and wildlife extinction are fossil fuels, fishing and agriculture. In 2021, the government will directly subsidize oil and gas production with $64 billion (£53 billion) and spent another $531 billion (£443 billion) to keep fossil fuel prices low. The latest figures for fisheries in 2018 suggest that global subsidies to the sector reached $35 billion annually, with more than 80% of that going to large-scale industrial fisheries. Most of it is paid for "enhancement". That is, as marine ecosystems collapse, they are paid to help the industry catch more fish.
Each year, governments spend $500 billion on agricultural subsidies, much of it without considering environmental protection. Even payments that claim to do so often do more harm than good. For example, many of her two pillar "green" subsidies in the European Union maintain livestock farming on land more suitable for ecological restoration. More than half of Europe's agricultural budget is spent on maintaining perhaps the world's most ecologically destructive industry, animal husbandry.
Grass-fed meat production destroys five times more forests than palm oil. It now threatens some of the richest habitats on earth, including the forests of Madagascar, Democratic Republic of the Congo, Ecuador, Colombia, Brazil, Mexico, Australia and Myanmar. Meat production could engulf 3 million square kilometers of the world's most biodiverse place in 35 years. This is about the same size as India. In Australia, 94% of deforestation in the Great Barrier Reef catchment (the leading cause of coral loss) is related to beef production. But most of these catastrophes are realized with the help of public funds.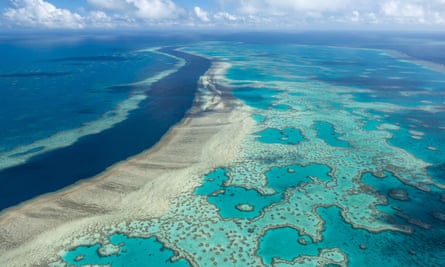 The more disruptive a business is, the more likely it is to enjoy political protection. Poultry factories being built in Herefordshire and Shropshire are more likely to destroy and create tourism by the river pollution, air pollution, odors and scenic devastation they bring, according to a study published this month. But none of these factory planning applications are obligated to provide an economic impact analysis. According to the found paper, planners are very disrespectful of the hospitality industry, treating it as "serious and petty." By comparison, the paper states: described as serious and 'proper' (male) jobs". The less destructive sectors will have to fend for themselves.
There is no shortage of public funds to destroy life on earth, but there is always a shortage of funds to protect it. According to the United Nations, it takes $536 billion a year to protect the living world, which is far less than what would be paid to destroy it, but almost all of this money is running out. I'm here. Some were promised, but very few were fulfilled. So much for public money for public goods.
Political protection of disruptive industries is woven into the fabric of politics. This is especially true of the paradox of pollution ("more money must be spent on politics to prevent it from being extinguished by regulation to the extent that it harms commercial enterprises. It becomes dominated by corporations." In reality, the irreducible essence is a habitable planet.
At the 2010 Biodiversity Summit in Nagoya, Japan, governments set 20 targets to be achieved by 2020, but none have been met. As we prepare for next week's biodiversity COP15 summit in Montreal, governments are investing in greenwashing rather than protecting the living world.
The headline goal is to protect 30% of the world's land and sea by 2030. But what governments mean by protection bears little resemblance to what ecologists mean.
Take the UK for example. On paper, the rich world has the highest percentage of protected land, at 28%. He could easily raise this percentage to 30% and claim that he has done his duty. But she is also one of the most depleted countries on earth. What should I do? Most of our "protected" areas are not like that.
According to one analysis, only 5% of our land meets the international definition of a protected area. Even these scraps are endangered because few people are left to enforce the law. At sea, most of our marine reserves are just lines on a map. Trawlers are tearing them apart even now.
All this can get even worse. The pending EU law bill, if passed, could undermine the entire basis of legal protection in the UK. Even by this government's standards, the mindless vandalism involved is crap. To prove that Brexit means Brexit, 570 environmental laws must be removed or replaced by the end of next year. There will be no public hearings, no room for evidence, and perhaps no chance for a debate in Congress. It is physically impossible to change that many laws in a short period of time, so removal is the most likely outcome. If so, it's game over for Britain's rivers, soils, air quality, groundwater, wildlife and habitats, and game continues for cheaters and cheaters.
Never underestimate the destructive instincts of the Conservative Party. Ready to spoil everything for the sake of an idea. Never underestimate its desire for chaos and dysfunction.
The protected industries that drive us to destruction will take everything away if left unchecked. We face a fierce battle for control of land and sea. Between those who seek to turn our life support systems into profit, and those who seek to protect, restore and, if possible, give back the indigenous peoples who were robbed on the front lines of capitalism. These are not just technical or scientific issues. Management alone cannot solve these problems. They are deeply political. You can protect the world you live in, or you can protect the corporations that destroy it. you can't do both.