Donald Trump ended his hour-long speech with the following message: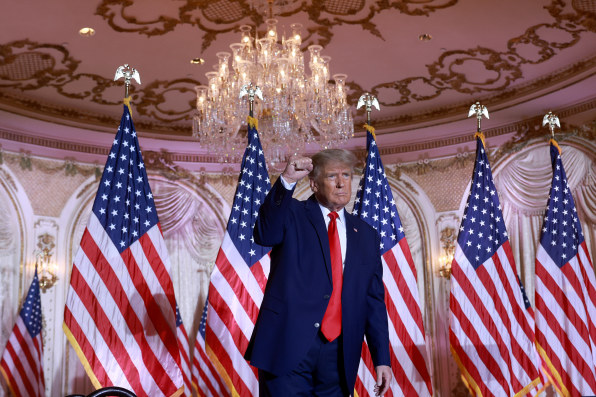 Here's what he said:
"My fellow Americans, we will unite and reverse this astonishing decline of America. It is truly astounding and we will restore the spirit of our nation once again.
"And we must build a legacy that is unparalleled throughout world history. make
"We will reestablish the principles of hard work and merit and end the scourge of homelessness plaguing beleaguered Democrat-run cities. unite.
"We will defend life, liberty, and the pursuit of happiness. We will expand the frontiers of human knowledge, expand the horizons of human achievement. But we need everyone involved, we need everyone's help, we need to look out for each other.
"We need to be friends and all patriots need to join us because this is not just a campaign, it is a quest to save our country.
I ask for your support, and I ask for your friendship and your prayers. [in] This very incredibly dangerous journey.
"If our movement is united and confident, we can crush the power of tyranny and unleash the glory of freedom for ourselves, our children and generations to come.
"America's Golden Age is at hand, and together we will make America strong again. We will make America strong again. We will make America strong again. We will make America strong again. We will make America strong again. We will make America proud again We will make America safe again We will make America shine again We will make America great again Thank you so much God bless you To."