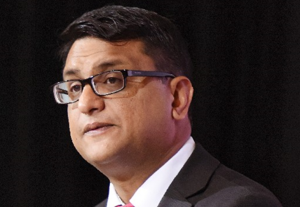 The American Chamber of Commerce of Trinidad and Tobago (AMCHAM T&T) will be exploring new perspectives on health, safety, security and environment (HSSE) policies transforming business models and governance to create a culture of safety throughout companies operating in the private sector.
All of the initiatives will be discussed at the Chamber's 26th annual HSSE Conference and Exhibition, from November 1-3, at Hyatt Regency in Port of Spain.
It will be the first time in two years that participants will be allowed to attend the conference and exhibition in person, while a virtual audience will be able to view all of the conference sessions via the event online platform.
AMCHAM chief executive officer Nirad Tewarie said: "What we are asking is that leaders and professionals re-imagine how we can utilise HSSE policies for a world that is always evolving to remain ahead of the curve and, as much as possible, future-proof our systems and operations from problems that may impact our lives and businesses.
"What we hope to gain from this year's conference is an even better understanding of how we can make HSSE more a part of our lives to keep our people safe while simultaneously protecting the natural environment. Therefore, we must challenge our thinking about how we can adopt new concepts and tools to improve and advance the way we are addressing health and safety in our businesses and the wider society," Tewarie added.
This year, the conference will feature influential leaders such as Ronald Adams, CEO of Atlantic LNG; David Campbell, president of bpTT; Dominic Rampersad, president of PPGPL; and Eugene Okpere, vice-president and country chair of Shell Trinidad; along with other industry leaders who will address these and many more important topics.
AMCHAM said some of the new topics and perspectives being introduced at the conference will at first glance seem outside of the traditional approach to HSSE, but the goal of this is to increase the leadership around these issues and improve the culture of safety that may already exist in certain organisations.
Topics such as neuroscience, psychological safety, ESG diversity, equity, and inclusion (DEI) will also be addressed from the perspective of health and safety at the conference. The DEI session is headlined by Google's global head of inclusion for women of colour, Stephanie Le Blanc-Godfrey.
While cybersecurity has been featured during the HSSE Conference in previous years, this is the first time that cybersecurity as a topic will be featured as a stand-alone and independent session from the traditional HSSE sessions of the conference.
"This decision came because of the increased cyber-attacks both globally and locally in the recent past. Even as our world leans more into technology, we cannot ignore the threat that exists from the nefarious activities of hackers and other cybercriminals. A digital world requires us to protect our data and keep our people safe to avoid disruption to our lives and businesses. AMCHAM T&T sees this as an opportunity to bring together influential experts in cybersecurity who can deliver solutions to significantly reduce and, hopefully, eliminate cyber risks that many companies face today," said Tewarie.