All eyes were on Prince Harry and Meghan Markle as they reunited with the royal family in the UK after the death of Queen Elizabeth II. The Duke and Duchess of Sussex teamed up with Prince William and Princess of Wales (formerly Kate Middleton) during a walkabout at Windsor Castle. Instead, when he got home, he reportedly "complained" and "whined" that he was not welcomed by Harry's family.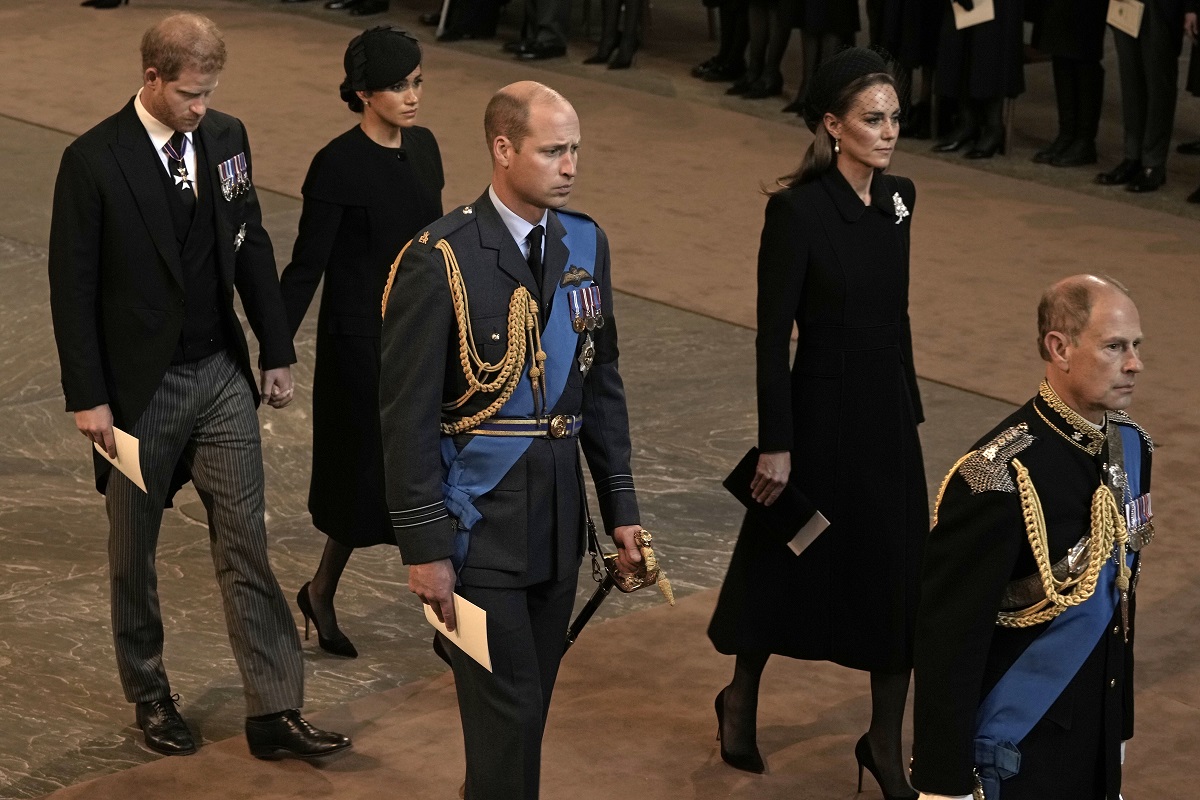 Allegations that Prince Harry and Meghan went mad and left the UK
Meghan Markle and Prince Harry left the UK within hours of the Queen's funeral. Royal biographer Tom Bauer believes the pair went insane and left the country because of how they were treated by the prince's family while in England.
"I thought the way other members of the royal family treated Meghan and Harry showed that they had little sympathy for them." Revenge: Meghan, Harry, and the War of the Windsors"Instead, Meghan and Harry seemed pretty upset that they weren't being treated with the respect they deserved. They're going back to Montecito Fuming."
Bauer then said, "I wanted to know what Sophie Wessex said to Meghan Markle in the limousine between Westminster Hall and Church. Did I tell you exactly how you felt?"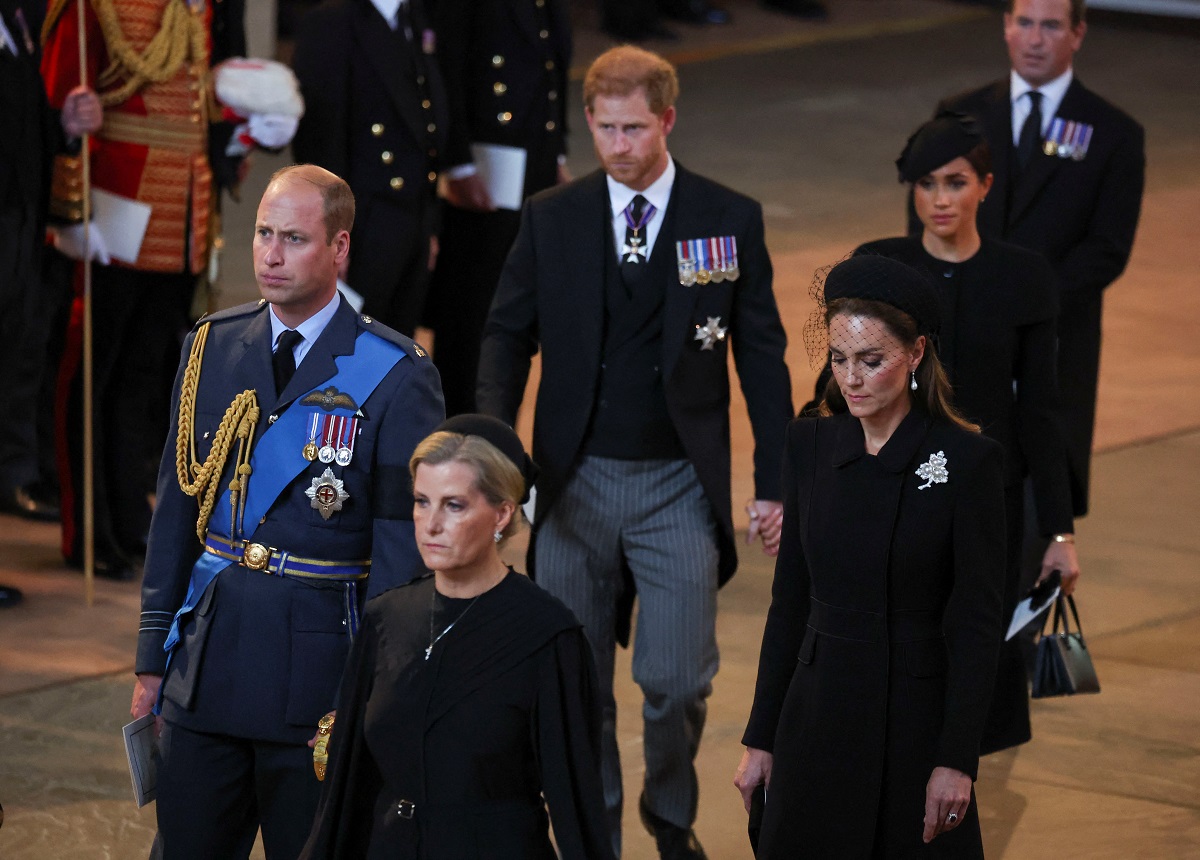 The Sussexes 'complained' that they should have been treated better by other royals
Richard Johnson, a columnist and former editor of Page Six, said a friend of the Sussexes "complained" about the days leading up to Queen Elizabeth's funeral and how she was treated by the royal family during the funeral. He claimed that he had heard him whine and whine.
"Prince Harry and Meghan Markle's London friends whisper former royals complaining of being snubbed and abused at Queen Elizabeth's funeral," Johnson wrote to the New York Daily News, adding: added as As welcoming as they should have been. "
Harry is reportedly adding another chapter to his book on the Queen's funeral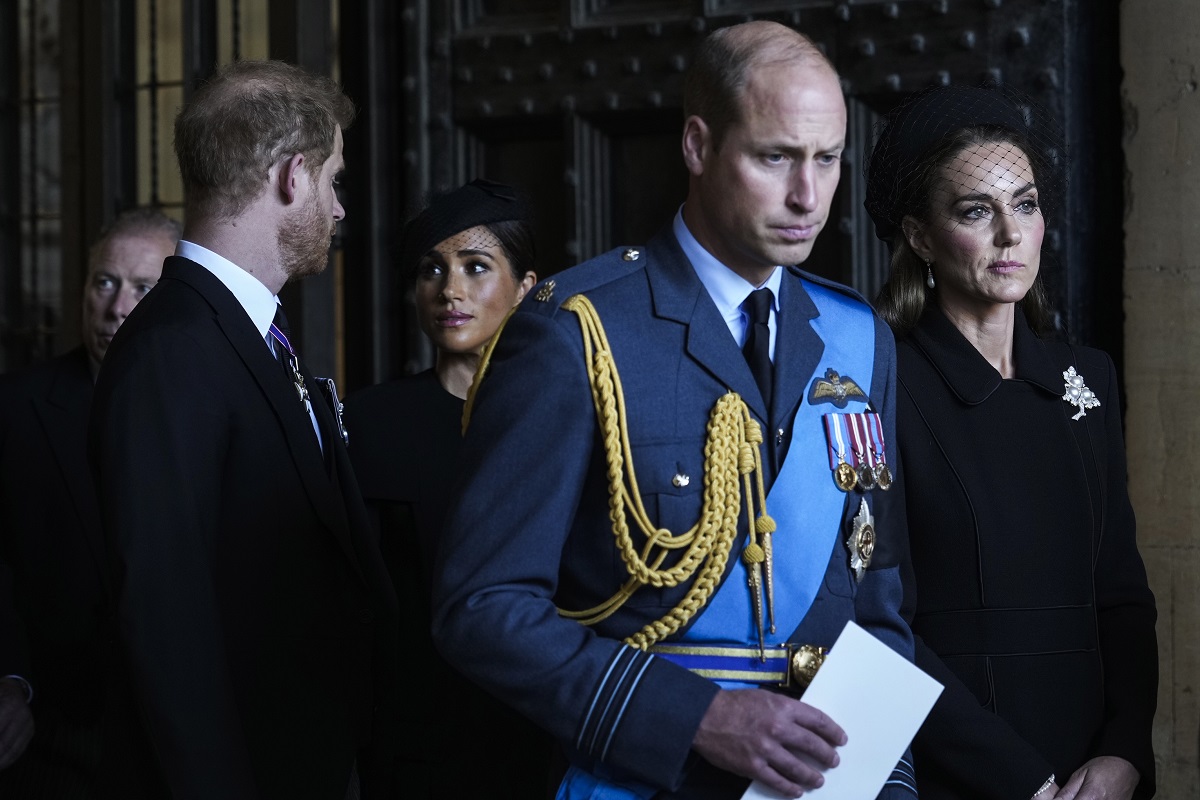 Johnson also said that since returning to the United States, the Duke has rewritten the final chapter of the book to include a bit about his grandmother's funeral.
According to Daily Mail diary editor Richard Eden, the prince is about to add a whole new chapter to his memoir. "There's been all this talk about whether the book will be delayed or whether there will be changes." As such, it will be covered by a new chapter on the Queen's funeral and the events surrounding it.
"It will give [Harry] An opportunity to address the story of him being upset that he can't wear a uniform and doesn't have the letters ER on his epaulettes. It's possible, and having that new chapter could be a very elegant way to do it.
RELATED: The 4 biggest bombshells from the new book about Prince Harry and Meghan Markle