Sophie Hamilton

Prince Charles was photographed 10 times lovingly cuddling and playing with his baby sons, Princes William and Harry.

Charles III A loving grandfather to five grandchildren, he watched the royal family share loving moments with their children in the '80s. prince william When prince harrythat too.
MORE: Royal fans stunned by unearthed photo of Prince Charles competing at Prince William's sports day
Charles became a father at age 33 when Prince Charles and then-wife Diana gave birth to their first child, Prince William, on June 21, 1982. Birth of son Prince Harry.
Watch: Timeless and Cute British Royal Babies
Over the years, we've seen plenty of photos of the late Princess Diana as a baby playing snuggled up with her children, and not so many of Charles, but I've looked through the photo archives. Found some nice pictures.
See 10 adorable moments with Charles' children as babies below…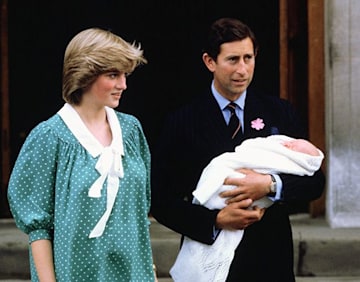 In this photo, new father Charles carefully holds his one-day-old son, Prince William, as he leaves the Lind ward of St Mary's Hospital in London on June 22, 1982.
more: 12 Beautiful Royal Pregnancy Photos From Princess Kate to Duchess Meghan
look: Mike Tindall has shown Mia, Lena, and Lucas to be a loving father five times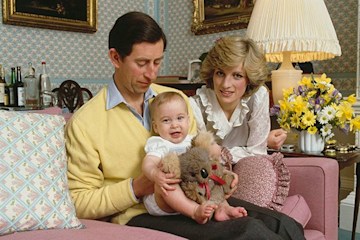 Charles looks down at the boy affectionately in this photo taken on February 1, 1983. The snap was taken at Kensington Palace, the couple's home at the time.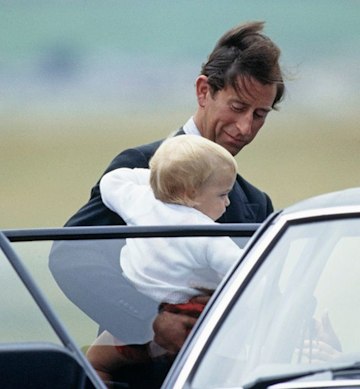 Charles smiles as he picks up his son William after disembarking from a royal flight at Aberdeen Airport in Scotland in March 1983. The family was on their way to the Queen's Balmoral mansion.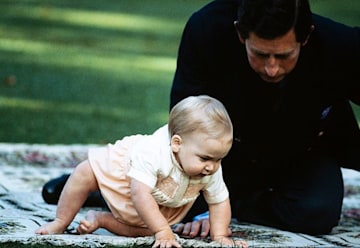 A very pretty photo of Prince Charles and his 10-month-old son William during a photocall on the lawn of Government House in Auckland, New Zealand, April 23, 1983. blanket.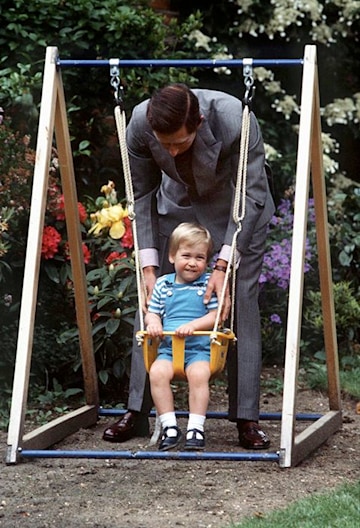 Love this snap! In June 1984, just days before William's second birthday, devoted father Charles swings his young son William in the gardens of Kensington Palace.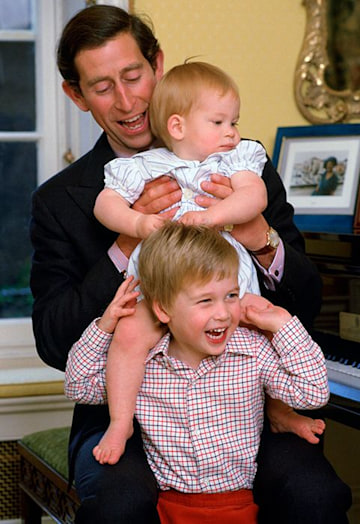 A lovely photo of Charles laughing with his young sons at his Kensington Palace home in October 1985. Prince Harry was one year old at the time.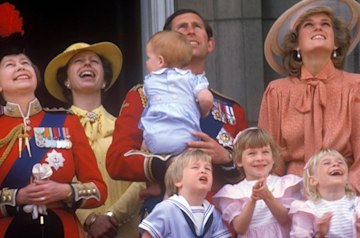 Charles holds baby Harry as the royal family gathers on the balcony of Buckingham Palace for the famous Trooping the Color parade to celebrate the Queen's birthday in June 1985.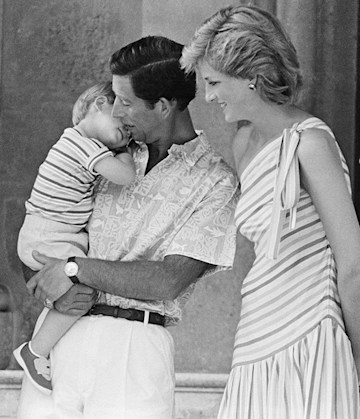 In August 1986, while on vacation in Mallorca, a sleeping Harry dozes off on his father's shoulder. Charles and Diana were guests of Juan his King Carlos and his wife Sophia.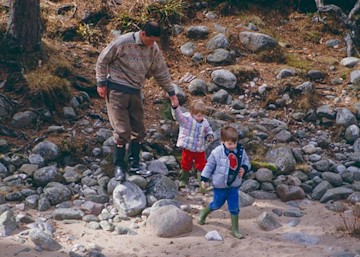 A royal father reaches out to infant Harry on the banks of the River Dee near the Balmoral Estate in Scotland, April 1987.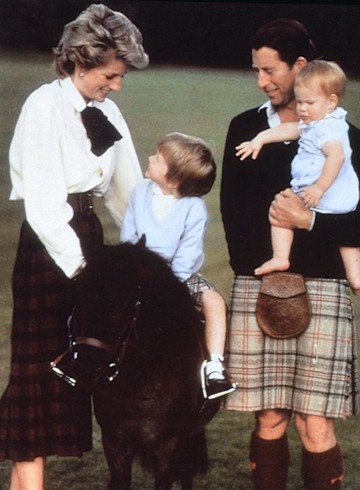 When the family vacationed together in Balmoral, Charles held little Harry. Here Harry watches as Brother William enjoys riding a pony. Prince Charles and Princess of Wales with sons Harry and William at Balmoral in August 1988.
do you like this story? Sign up for HELLO! Visit the Family Hub Newsletter for more stories like this delivered straight to your inbox.