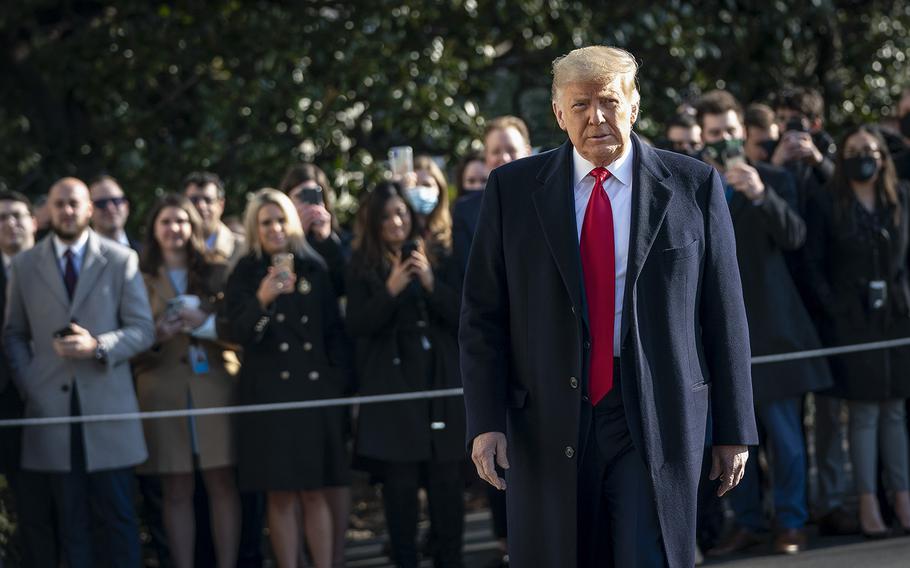 NEW YORK (Tribune News Service) — A Brooklyn federal court jury has acquitted a 72-year-old man charged with threatening to kill former President Donald Trump in a series of rambling calls to the Secret Service in 2021. was dropped.
Thomas Wernicki told Secret Service agents to kill or kill Trump by telling them threats that included the statement, "I will do everything I can to make sure Donald Trump is dead." was accused of threatening to support
"Mr Wernicki's belief in the beauty of democracy has been reaffirmed today," Wernicki's attorney Deirdre von Dornam said of the acquittal.
Von Dornam told a federal jury Thursday that Wernicki, who is medically at risk, was simply sad, drunk and lonely while confined to his Queens apartment during the COVID-19 pandemic. , said the Secret Service was the only person who happened to receive his call.
Wernicky, who calls himself "Knicki Nightrow" for his love of Knicks and the Knights of the Round Table, was visited three times by the Secret Service at his home.
The agent warned Wernicky to stop making threats, the attorney said. But Wernicki kept calling, U.S. Assistant U.S. Attorney Nina Gupta said Thursday before Judge Raymond Deary.
It's unclear whether federal prosecutors will proceed with a second trial on Friday, and Wernicki will be charged with threatening lawmakers during a series of calls. Von Dornam succeeded in separating these accusations from the Trump case.
©2022 New York Daily News.
Visit nydailynews.com.
Distributed by Tribune Content Agency, LLC.