Part-owned by News Corp, the new outfit ran an aggressive marketing campaign for the promotion in October, placing ads across the country's newspapers and websites.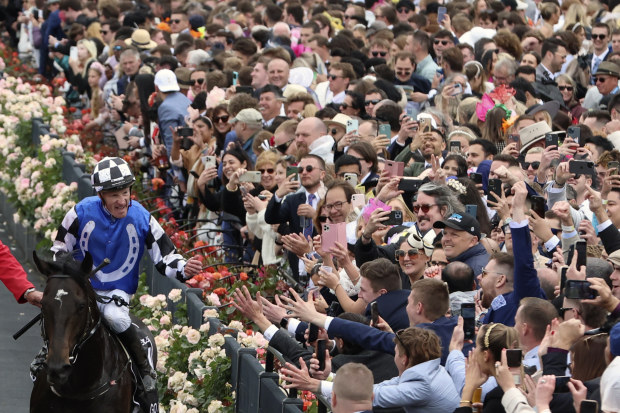 As The Australian Financial Review reported, the ads also caught the attention of the NSW gaming regulator who launched an investigation into whether the promotions broke the state's laws around inducement. That was on the start-up's second day in operation, and the probe is ongoing.
Australia's gambling "bros" didn't need much encouragement. The promotion led to tens of thousands of new customers signing up to the app. Many bet $10 on the favourites of the Melbourne Cup, primarily Deauville Legend, with the hope of $1000 payouts.
Social media platforms like Twitter and Reddit began to fill up with users crowing about the deal and nudging mates into the promotion in group chats.
Panic began to creep in at Betr HQ last week when the success of the promotion appeared to get away from them. Several sources in the gaming industry estimated that the start-up was looking at a loss of somewhere between $20 to $50 million if Deauville Legend prevailed.
Betr executives called around rivals hoping to lay their own bets on the race favourite. The company placed bets on Deauville Legend with Tabcorp that reduced their exposure by around $10 million.
Late on Monday night, the start-up took things a step further sending text messages to customers offering a $150 betting voucher to lay off their Deauville Legend bets.
Customers thought they had the company over a barrell. "Lol, the Betr cashout offer just lobbed," one Twitter wag wrote. "Like f*ck off in 7 different dialects (cry faced emoji)."
Another had posted a joke Halloween costume package photoshopped with the company's logo: "ADULT size costume: A Dead Bookmaker".
The gambling start-up is still likely to have lost money during the carnival, forced to pay out large sums linked to promotional odds.
But the gaming industry is all about acquiring customers. And on that front, Betr and Gold Trip look to have had the last laugh.