Twitter is crumbling as Elon Musk rants about his plans to make changes to the platform.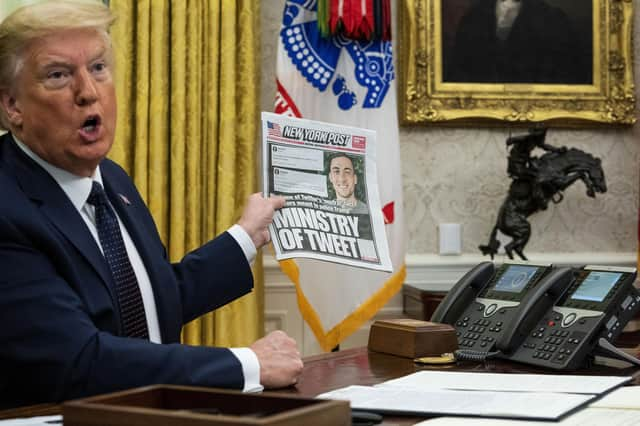 Donald Trump used Twitter heavily during his presidency (Photo: Doug Mills/pool/Getty Images)
That's what I hear. Once upon a time, Twitter's upheaval would have consumed my thoughts longer than necessary. It's been a year since he left and I'm enjoying the platform and how much the drama has impacted my life.
Oversubscribed by people active in the fields of politics, media and activism, Twitter has been viewed as highly culturally significant. While it struggles to make a profit for its shareholders, the impact this platform will have on the news cycle is undeniable.
Of course, this was turbocharged during the Trump presidency when Donald began tweeting impromptu statements rather than communicating with citizens through more formal channels. Our own politicians are frequently shamed online.
Musk made blue ticks available for purchase by the general public, devaluing the ego boost that came with it and putting some commentators on edge. Uproar is a good example of a general lack of perspective.
For those who are fortunately unaware, the blue check mark is a verification system, originally used by the public to verify the legitimacy of politicians, celebrities, broadcasters, writers, journalists, etc. About a year ago when I left the platform, the latest incident of a misogynist abusing the last straw, I received a blue tick and 14,000 followers from I left. The blue ticks are a bit hard to miss. It often shows that people who are supposed to be serious can lose their minds by pretending to be stupid while displaying their real names and job titles.
It's a rich and busy world out there, but for our most immersed users, Twitter feels like the place where everything happens. You know about this because it's been commented disgustingly. Much of it is self-referential exuberance by those who feel responsible for releasing news items and opinions about national tragedies almost immediately.
Twitter's narrow vision is really painful. Symptoms beyond the scroll of doom include bloating the individual with an epic sense of self-importance about their role in civic debate.