Moderate Republican former Maryland Governor Larry Hogan has said he is "seriously considering" running for president, and if Trump wins the 2024 Republican presidential nomination, When asked if he supported Trump, he avoided the question.
Hogan, who twice served as governor of a Republican blue state, told conservative talk radio host Hugh Hewitt he doesn't think Trump will be the Republican nominee to challenge President Biden. When repeatedly asked if he would support Trump if he reclaimed the Republican nomination in 2024, Hogan insisted he would support the Republican nominee, but no consideration was given to whether it was Trump. Rejected.
"Yeah, like I said, Hugh, I don't think it's going to be Donald Trump, but you know, we either cross that bridge or jump off that bridge when we get there," Hogan said. When pressured, Hogan again insisted Trump would not be the Republican nominee for president.
"Yeah, I don't think he will be nominated, but I support the nomination," the former governor said.
Nikki Haley plans 'big announcement' for 2024 presidential bid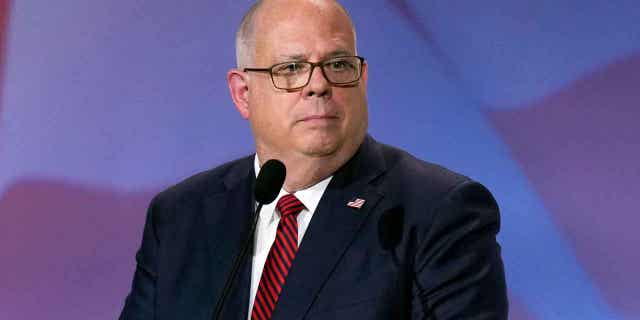 Hogan, a longtime Trump critic, never voted for the former president. He wrote to his father, former Maryland Rep. Lawrence Hogan in the 2016 election and to former President Reagan in 2020.
Hogan's team reached out to reporters who suggested Hogan appeared open to supporting Trump in 2024, stressing that the governor's stance on the former president remains consistent.
Sen.Tim Scott launches 'Face in America' listening tour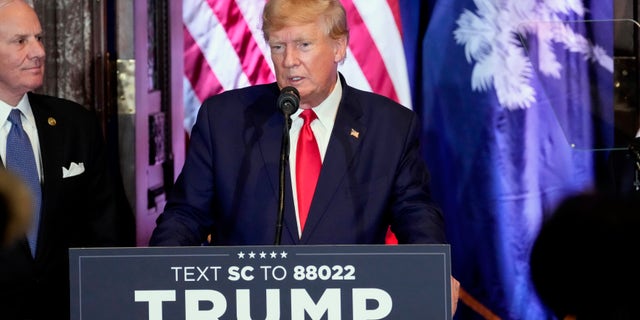 NBC's Henry Gomez tweeted, "The Hogan campaign has not changed his position on Trump and his promise to endorse any candidate is premised on believing he is not Trump. There is
Earlier this week, Hogan told FOX News host Neil Cavout that he was "very seriously considering" running for president in 2024.
Possible Long Shot 2024 Presidential Candidate ASA Hutchinson Gets Super PAC Backing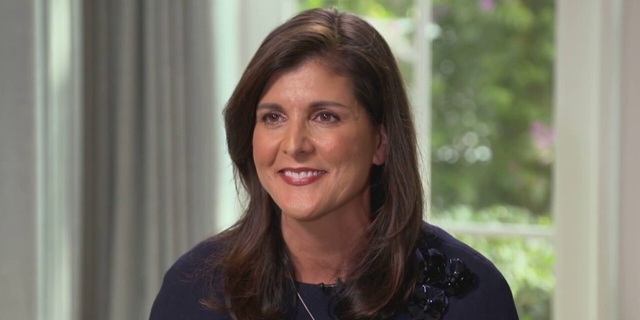 "We really hit it off 30 miles from Washington, where everything seems broken, divided and dysfunctional. We're in one of the bluest states in the country with $4.8 billion in tax cuts for the eighth straight year and the biggest economic recovery in America," Hogan said Tuesday.
"I don't think he [Donald Trump] He just happens to be the strongest candidate to win the November election," he added. We lost the White House. You have to find a candidate who can appeal to a wider audience and win over swing voters. "
Hogan did not provide a timeframe for an announcement about Hewitt's own campaign, but former South Carolina Gov. Nicky Gov. Kudos to Haley.
CLICK HERE TO GET THE FOX NEWS APP
"She's a friend. She was a great governor. You know, I'm happy to see her in the election," Hogan said. "You know, I think the more voices there are, the more people there are, the better, especially those who have executive experience as governors. I think we have a lot. But I'm seriously considering it.
Trump announced his third White House campaign in November, and last weekend visited New Hampshire and South Carolina for the campaign's first two major in-person appearances.